We all wonder how can we travel in a budget-friendly manner, and are often just left wondering. However real-life stories can really inspire us to embark on that journey we have dreamed for a lifetime and so is the story of Chandana and Sunil, the backpacker couple from Bengaluru. Their love for travelling could be discerned from their incredible travel tales, and the impromptu trip to  Gujarat is a perfect guide for those who have often succumbed to budget issues. So here's a travelogue on their budget-friendly 10 day trip to Gujarat. 
Day 1 - The Journey Begins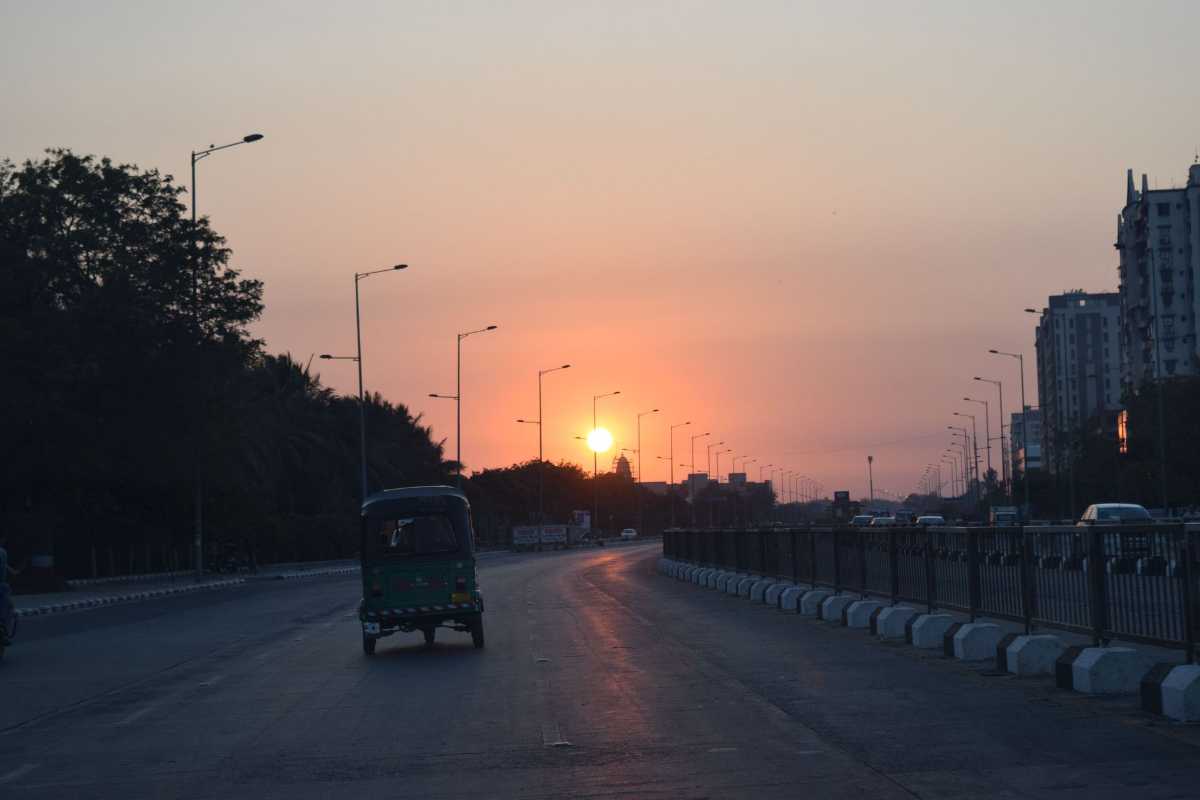 I have always been curious about Gujarat - its shape, for one, looks very interesting on the Indian map! On the day of our rather impromptu journey, we were at the railway station, well an hour before the departure time. Call it bad luck or fate, our train arrived at no less than 4hours later! However, if not for the delay, we would not have met two other crazy souls - Jerry and Pierre - intensely interesting characters that made the delay totally worth it. The two are full - time artists and travellers, one from Germany and the other from Bengaluru!
The journey itself was spellbinding - the train was crossing cities and villages, mountains and rivers, fields and forests and we were simply lost in the beauty of nature. We made friends with our co-passengers, and one of them was even sweet enough to share his meal with us. This loving gesture struck a deep note in us and we felt a strong connection with nature and humanity.
Day 2 - Savoring the Delicacies of Surat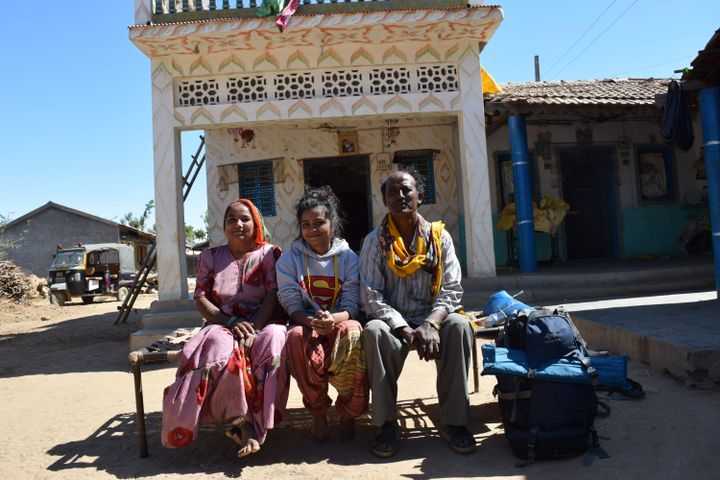 The time just flew by, and soon, we reached Surat. Our friend Mukul was already there, waiting to welcome us to the diamond city of India, where he hosted us. The complex and delightful flavours of the local cuisine such as Dhoklas and Feflas. Mukul took us around Surat, which was nothing short of being something of a mini Singapore. The city was exceptionally clean and there was a whiff of newness everywhere!
Spacious roads. Peaceful crowd. Silent evenings. Beautiful views - we were in the hang of Surat. But sadly, the magic had to end, and it was already time to pack up for our next destination. But Surat didn't let us leave empty-handed - we carried a lot of memories, love and of - course, Doklas with us as Mukul dropped us off at the railway station. We planned our train journey at 10 pm so that we could skip booking a place to stay at.
Day 3 - Absorbing the Gujarati Culture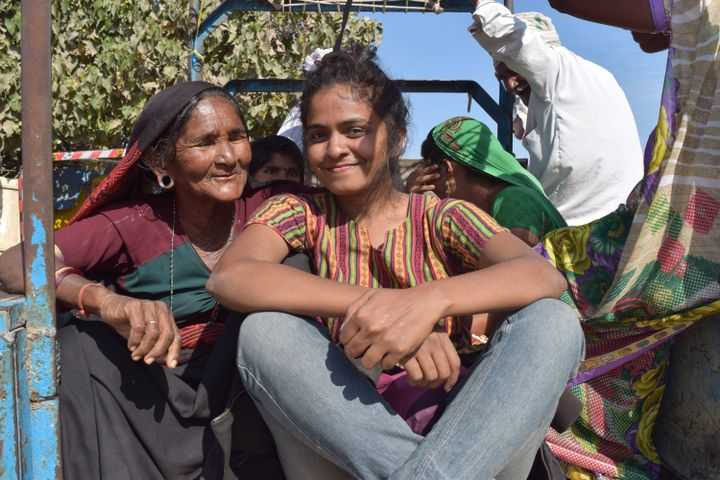 We reached Bhuj early in the morning, soaking in the smell of antique beauty that lines in each street are the place. But the best part of our time here was seeing all people wearing only traditional attire. This was one place where the real Gujarati tradition flourished untouched by westernization. 
We walked around the ancient city, stopping first at the Aina Mahal - an 18th-century palace located next to the Prag Mahal. That night, we found lodging with a local family. The next morning, it was time to head towards the Rann of Kutch!! Local transport and breakfast 100 each
Day 4 - Basking in the Benevolence of the Localities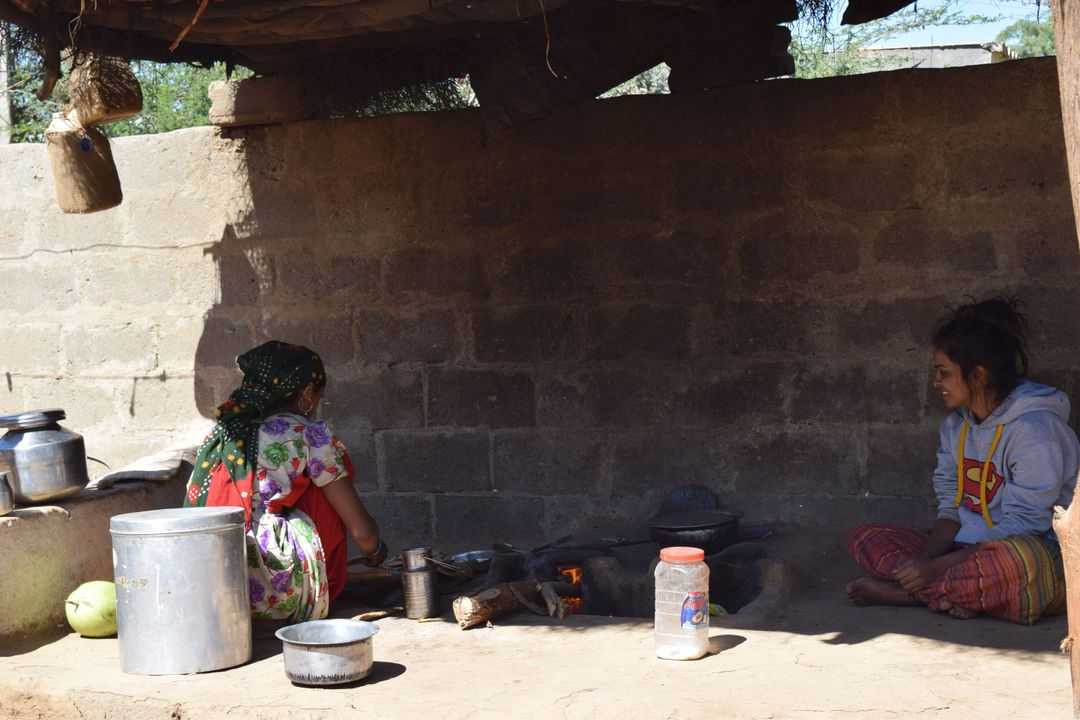 By now, we were really excited to visit heaven on earth - The Rann of Kutch. Being backpackers, we prefer to use local transport to travel, and so, we hurried to the bus stand in Bhuj. Unfortunately, we realized that our bus was to arrive only 5 hours later! We used our skills to stop random vehicles. Finally, a guy driving an empty truck stopped by us and revealed that he saw us on the bus stand. He was happy to drop us at his village and had a very benign personality. Back at his village, he even introduced us to his family. 
The village was beautiful. Our jaws dropped as we gazed at the beauty of the village! The beautiful people, cute little huts, colourful attires, all created magic that we cannot describe in words. His wife and daughter cooked up some delicious Rotis with buttermilk for us. Tears were rolling down our cheeks on seeing love as pure as this! We even took the time to visit the cultural museum in the village called "Kala Raksha".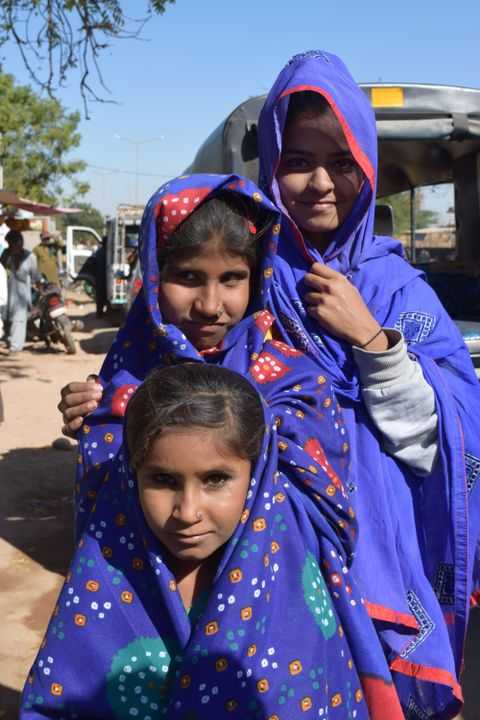 Again, as always, time just flew past and before we knew it, it was time to reach our destination which was still another 60kms away. And so, we started walking away, hearts heavy, yet deeply touched by pure love. Those narrow Roads looked endless. It was time to hitchhike again and we started waving at every vehicle passing by. 
After that, we covered some more distance on a lorry. Even though 3 people had given us a drop, we still had almost another 40kms to cover. At one point in the journey, we stopped at a place where we found a few shops, where we just relaxed. We were thinking about how to cover the remaining distance.
We gave another try at hitchhiking and asked the owner of a car which was parked nearby. The person in the car, Sujal from Ahmedabad, was kind enough to accommodate us and told us to get in. Wasting no time, we happily jumped in. 
At the Great Indian Desert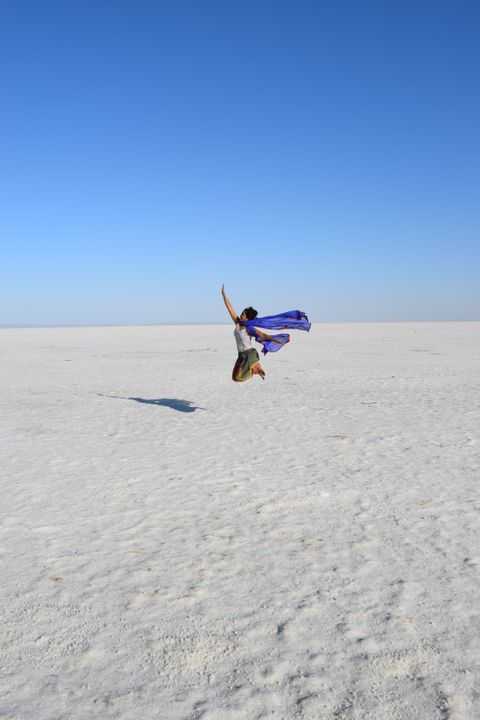 The Rann of Kutch is an extremely beautiful - a pure white salt desert that seems to have no end, covered by a bright sky coloured with various hues. The place was full of camels decked up in different colours, carrying people around. We saw beautiful brown-eyed people around as well as a few people from Pakistan who had come there for trade. It's one of the national borders so obviously, we could see a lot of Army Staff. We sat and watched the beauty created by God, listened to the silent musical breeze around, and captured the moments in our eyes. 
Sujal told us about a place called Kaladongar where he was going along with his friend. We thought of joining them to the place and also find someplace to stay. Towards evening, we started driving towards Kaladongar with them. Kaladongar is a hill station. It was late evening when we left for Kaladongar and by the time we reached the top of the hill, it was already dark. We couldn't view the place properly but we asked the locals there if we could pitch our tents somewhere near. Though we managed to get a place, we must say, it was a sleepless night!
Day 5 - Exploring More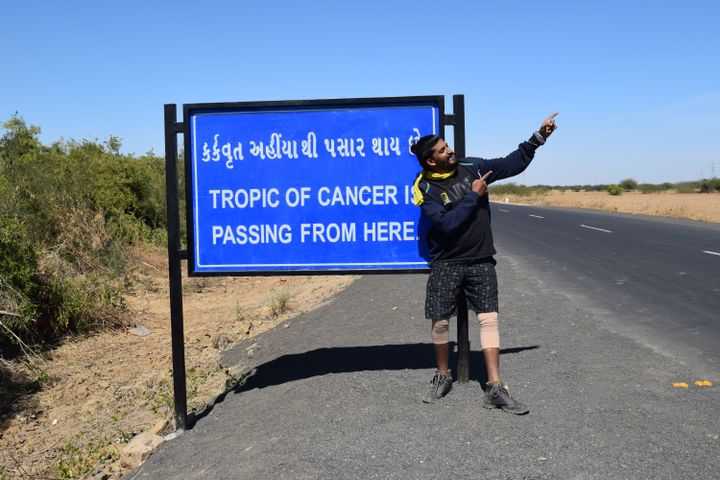 We came out of the tent early morning at 6am. The sky was slowly changing from grey to orange. We could see the whole Rann desert from the high point we were at. The Sun slowly started sprinkling his golden rays on the White Desert. The whole magic of nature unfolding before us was breathtaking and left us speechless. We came back to Bhuj taking a local bus from Kaladongar. We had our food from Swaminathan temple, after which we started on our way to Somanath. 
Day 6 - Somnath, Town of the Lord of the Moon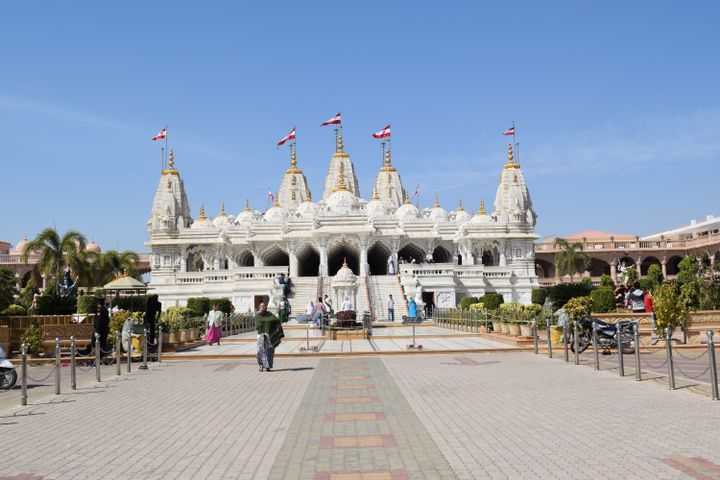 We reached Somanath very early the next morning. The temple has a remedies amount of positive energy that we soaked in. A local auto driver offers for also act as our local tour guide for just 150 bucks and took us around Somnath and other must-visit places for 150 bucks. Sometimes, there is a lot we can learn from locals about the history and the importance of the places we visit.
We reached Dwaraka late in the evening. As soon as we reached, we went to the Temple to check for food. The streets were filled with divine faith fragrances.  Soon, it was time to find a place to sleep and we checked with the temple Dharmashala, which was full because of the season. As usual, we didn't want to stay at hotels. So, we checked with people if we could put up our tents somewhere around. The temple security permitted us to put our tents in the parking area. We camped there and dozed off. 
Day 7 - The Lord Krishna Temple
Early morning we freshened up at the river and went into the temple for Darshan, taking blessings from Lord Krishna. The temple was vibrating with positive energy and it was obvious that the crowds of devotees thronged the temple to meet their Lord. Eventually, it was time for our next place!
Day 8 - Dwarka, Home of Lord Krishna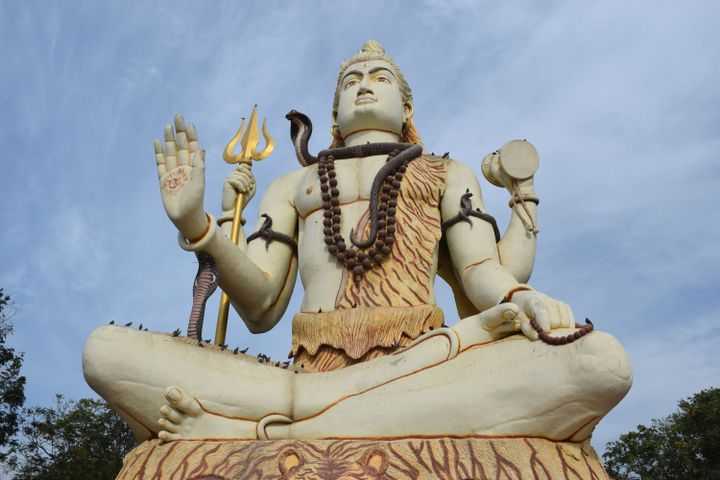 There's a legend saying that half of Dwaraka had drowned into the sea in Bet Dwarka or Shankhodhar . So with a lot of curiosity, we went towards bet Dwaraka. We were really excited to hitchhike again, and by now, we were experienced to hitchhike! A small truck guy dropped us up to the Okha port.  We saw a lot of salt factories on the way. We were mesmerized to see pure blue clear water in the sea. A lot of seagulls attacked our ferry, hunting for snacks that passengers offer them. 
Then we started walking towards Nageshwar, which is one of the 12 Jyotirlingas! The next morning we freshened up at the river and went into the temple for Darshan, taking blessings from Lord Krishna. The temple was vibrating with positive energy and it was obvious that the crowds of devotees thronged the temple to meet their Lord. After that, we went back to Dwaraka to catch our train to Ahemdabad. 
Day 9 and 10 - Exploring the Old City of Ahemdabad
Next, we reached the old city of Ahmedabad. We visited one of the oldest Mosques in Ahmedabad as well as old shopping streets. Had our lunch at Lucky restaurant in Old City is one of the unique restaurants where you get the chance to dine with the dead. It's a small cafe with limited seatings, After that our friend Sujal hosted us in the evening and showed us a lot of interesting places in the city. 
Day 11 - Farewell 
It was our last day in Gujarat. We were so lost in the travel mode that we missed our train. We then took a general ticket to Bangalore., met some crazy souls around and finally reached Bangalore with a heavy heart.
A Bit About Chandana and Sunil - Shoestring Backpacker Couple 
Chandana is an entrepreneur at Heartists and Sunil is into Media Sales. While Chandana is from Narayanapura, Kolar, Sunil is from Hubballi. The common hobby of this Bangalore couple is travelling that brought them together. To them, travelling means exploring life, meeting new souls. Learning and unlearning about life. To understand how beautiful Humanity is.
If you are inclined towards such trips and wish to explore people, cultures, traditions and food then connect with '
Travelories
' for more fun. Also, follow them on
Instagram
to learn about such inspiring sojourns.