In each one of us lies wanderlust, the will to travel and see the world.
India
is a culturally diverse country where every state has something which makes it stand apart. There are many wonders to behold and unique experience to indulge in, in India. But, every once in a while or at least once, each one wishes to go abroad, venture outside of the country and see and experience other cultures. But reality hits when you have to stand in long queues to acquire a visa to start your adventurous ventures. Here's a list of visa-free countries for Indians to visit!
1. Bhutan - The Happiest Country In the World

Bhutan is one of India's neighbours and a country with which we share good relations. It is known for being the pioneers of the concept of Gross National Happiness Index. Bhutan is a beautiful country with a diverse landscape and wildlife. It promotes tourism and welcomes foreigners but also imposes a fee of USD 250 per day which covers the environmental impact tourism has on the country. But for Indians, no such tax is imposed nor do they require any visa. One can travel to Bhutan by their only national airlines Druk Air or by land. The Government of Bhutan is acutely aware of its unique culture and environment and only allows a limited number of tourists to enter the country at a time.
Visa: No Visa
Condition: Seven-day entry-cum-stay permit from the border offices
Requirements:
6-month valid Indian Passport
Two passport-sized photograph
Voter ID
Booking Details of your stay
A copy of marriage certificate for couples
2. Nepal - Land of Mountains So High

Nepal is India's Northern neighbour, and both share a 'special relationship' which allows the citizens of both the country to move freely across the border. One can go to Nepal without any passport or a visa and can stay and work in the country. Being home to the world's highest mountain Mount Everest, Nepal receives a flock of tourists. Nepal is a beautiful country which has landscapes of various elevations and beautiful countryside. The sights are enthralling and so is the culture and as an Indian citizen, you can easily visit this country by air or road. Moreover, if you are a trekking enthusiast, you cannot give Nepal a miss. Being it next to India, this visa-free country for Indians can also be visited via a road trip!
Visa: No Visa
Condition: Indian citizens can work and live in Nepal according to the 1950 Indo-Nepal Treaty of Peace and Friendship.
Requirements:
Indian Nationals must possess any of the following documents:
Passport
Voter ID
Driving License
Ration Card
An ID issued by Embassy of India in Kathmandu.
3. Fiji - Under the Trees, Against the Beach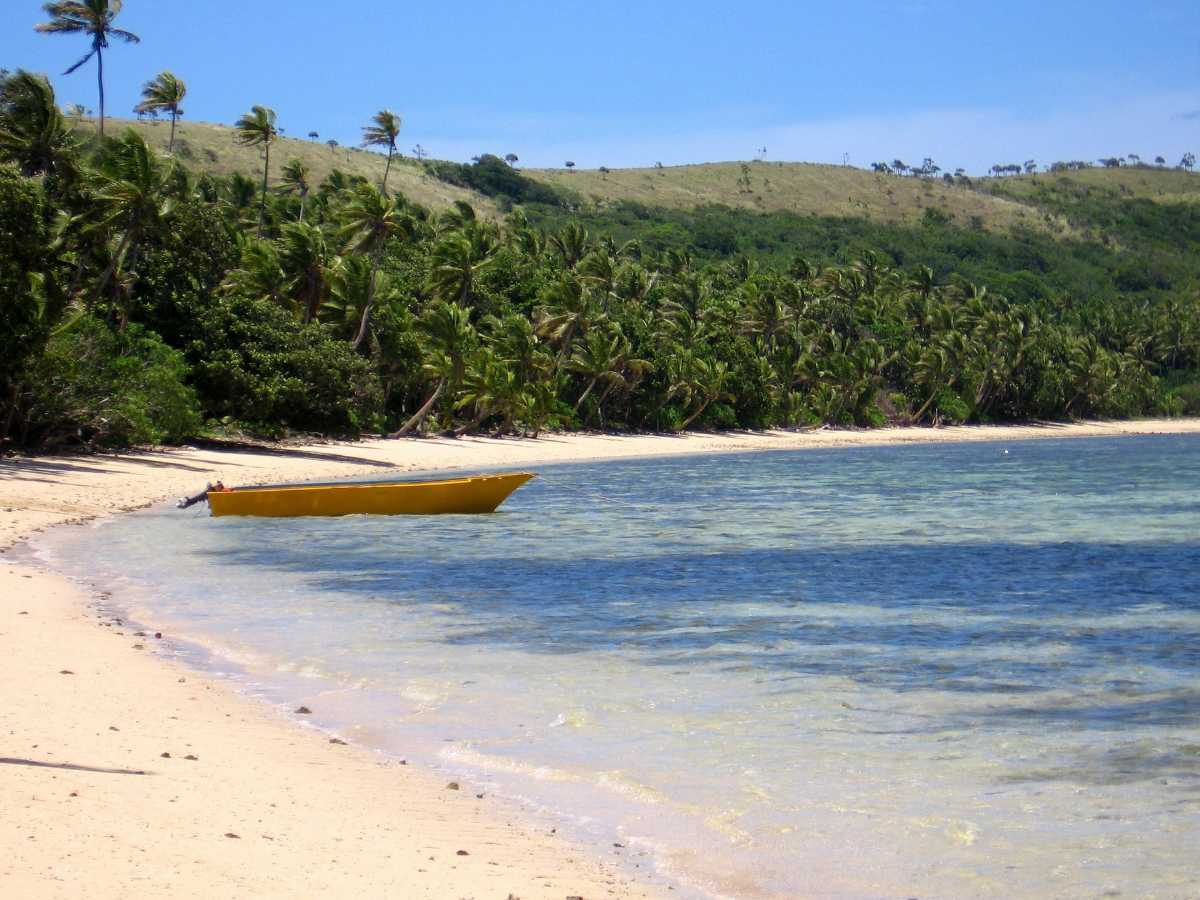 Fiji is a beautiful island country in the South Pacific Ocean and has an abundant amount of flora and fauna. The economy of the nation flourishes, and it has a thriving tourism industry. Fiji has a tropical climate, and the weather remains the same throughout the year. Here, you can take walks on the beaches lined with coconut palm trees and indulge in scuba diving. It is the ideal vacation spot especially for Indians as one doesn't need to procure a visa before going to Fiji. You will be given a visitor permit which is valid up to 4 months as long as you have a valid passport.
Visa: Visa on Arrival
Requirements:
Passport Valid for 6 Months
Two recent passport-sized photographs
Proof of funds such as bank statements
Return or Outbound tickets
Booking Details of your stay
A copy of travel itinerary or ticket
4. Mauritius - A Perfect Tropical Vacation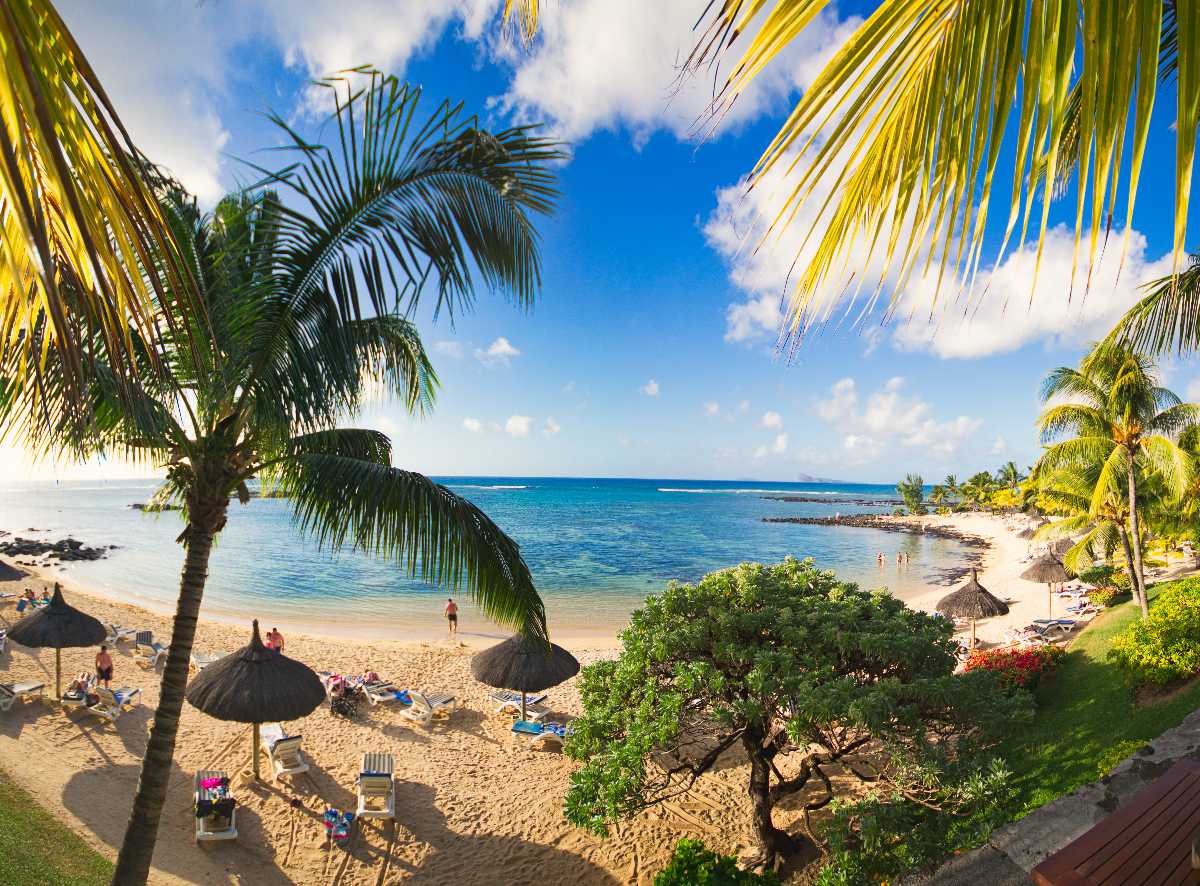 Mauritius is an island country in the Indian Ocean which was once colonised by the Dutch, French and British. It is a diverse country which is home to people of various ethnicities and religious communities. Mauritius is a beautiful country surrounded by white sandy beaches and one of the world's most extensive coral reefs. It has a tropical climate and is home to rare species of flora and fauna. It is visited by a huge number of tourists to enjoy the natural beauty of the islands. Indians can visit the country without any visa and can stay in the country for a maximum of 60 days.
Visa: Visa on Arrival
Condition: 60 Day Visa on arrival
Requirements:
Booking Details of stay
Sponsor letter
6-month valid Indian Passport
Two recent passport size photo
Confirmed return ticket 60 daysSufficient funds (USD 100 for per day expense)
5. Dominica - Land of Hot Springs

Dominica is a Caribbean island country whose economy hugely depends on tourism and agriculture. Dominica is a beautiful tourist destination as it had a diverse landscape consisting of mountains, rainforests, lakes, rivers, national parks and the world's second-largest hot spring, Boiling Lake. You can travel to the country through the air or by road and be a part of their vibrant culture. You can take long walks on the beaches, go on a jungle safari or indulge in hiking. Indians do not require a tourist visa and can stay for a maximum of 90 days
.
Visa: No Visa
Conditions:All the citizens of countries that are the contracting parties to the Schengen agreement can stay without a visa for a maximum of 90 days.
Requirements:
Passport
Proof of funds
Confirmed onward and return ticket
Confirmation of stay
6. Jamaica - All of Nature and Nothing Else

Jamaica is another Caribbean island country and also the fourth largest in the Caribbean sea. It has a humid and hot climate which varies as per the elevation. It is home to a variety of flora like rainforests, coral reefs, wetlands, caves, rivers and a diverse fauna like hummingbirds, red-billed streamertails, a freshwater turtle called Jamaican slider, Jamaican Tody, among others. Jamaica is a beautiful tropical country which can be easily visited by Indian citizens. One doesn't require a visa for entering the nation and can stay up to 14 days without one.
Visa: No Visa
Condition:Indian Nationals will not need a visa for stay up to 30 days.
Requirements:
Passport valid for the period of intended stay
Sufficient funds for stay
Confirmed to and fro tickets
Booking Details for the stay
7. Macau - The Las Vegas of Asia

Macau is a country on the continent of Asia which is equivalent to the
Las Vegas
of U.S.A. It was once colonised by the Portuguese and today lies in the Chinese sovereign. People visit the autonomous territory of Macau for its luxurious casinos and hotels. It is an urban city with a coastline. The economy of the country depends highly on tourism and gambling. Macau is a place where you can try your luck as there is a multitude of avenues at your disposal. The travel restrictions into the country are very less and Indians can visit visa-free and can stay for a maximum of 30 days in Macau.
Visa: No Visa
Condition: For a stay for more than 14 days, Indians can apply for a visa at the Hong Kong immigration office.
Requirements:
Passport with a minimum of 60 months validity
Return ticket within 14 days out of Hong Kong
Proof of Employment
Booking Details for the stay
International credit and foreign currency
8. Ecuador - Coast, Mountains, Forest and Island Together.

Ecuador is a beautiful country on the South American Coast which is home to a Spanish speaking population. It consists of the Pacific coast, and the highlands of the Andes, the rainforests of Amazon and the Island of Galapagos. The climate differs as per the altitude. Ecuador is a natural beauty and houses one of the world's most diverse biodiversity. It is the perfect holiday destination for those who enjoy being in nature. Indian nationals do not need to acquire a visa before a visit to Ecuador. You will be given a tourist permit upon reaching the country which is valid up to 90 days, as long as you have a passport.
Visa: No Visa
Conditions:for a stay more than 90 days, Indian nationals need to apply for Visa depending on the type of stay
Requirements:
Valid passport for more than six monthsMedical certificate
Police certificate to show there's no criminal record
Return ticket
Two passport size photographs
For Student Visa- Certificate of course registration and financial evidence sufficient funds
9. Saint Kitts and Nevis - The Islandic Duo

Located in Caribbean Basin, Saint Kitts and Nevis is a sovereign island state. The country consists of two islands of Saint Kitts and Nevis and is quite small with a population of around 54000. Majority of the people live closer to the sea, and a lot of the rainforests are uninhabited. The country is famous for its vibrant music culture like the annual Saint Kitts Music Festival. Tourism is the backbone of the economy, and the government thoroughly promotes it. It is quite easy to acquire citizenship of this island country. Indian citizens do not have to apply for a visa to visit this country.
Visa: No Visa
Conditions: For stay more than 90 days, Indian Nationals need to apply for a visa at the Consulate (consular embassy section or high commission)
Requirements:
6-month valid passport
Proof of sufficient funds for stay
Return ticket
Booking Details for the stay
10. Micronesia - Country of 607 Islands

Micronesia is a sovereign island country located in the Pacific Ocean which is administered by the United States. Micronesia consists of various small islands which are not developed. It is a remote country, but it is also has a lot of unexploited natural beauty. You can quickly reach the nation by air. Micronesia has an English speaking population and a unique culture. As an Indian national, you can visit the country easily without a visa and can stay up to 30 days as long as they have a valid passport.
Visa: No Visa
Conditions:Visa is not required for a minimum stay of 30 days which can be extended to 60 days.
Requirements:
A valid passport and other travel document issued by the government that is valid for 120 days or above.
A proof of sufficient funds to cover their stay
Booking details of Stay
Return tickets
11. Vanuatu - A Packet of Unexpected Things

Vanuatu, located in the South Pacific Ocean is an independent island nation. It consists of many islands, mostly of volcanic origin. There are many active volcanoes on the island and is home to the animal flying fox. The weather here usually remains hot, and it rains here often. Tourism is a vital source of foreign exchange for the country, and the government promotes it. The country has a diverse culture and a beautiful and serene atmosphere where you can explore the marine life, go for hikes through the forests, or enjoy the music culture of the country. Indians are exempted from a visa and can stay up to a maximum of 30 days
.
Visa: No Visa
Conditions:For a stay of up to 30 days, Visa isn't required. You can apply for the visa if you want your stay extended.
Requirements:
A passport valid for 6 months
Proof of sufficient funds for stay
Return tickets
Other travel or government documents.
12. El Salvador - Country of Nights & Beaches.


El Salvador is a country in Central America that's quite densely populated. The country is inhabited by many volcanoes and has a tropical climate. El Salvador's economy depends highly on tourism, and it is visited mainly for its nightlife and beaches.
Surfing
is also quite popular among the tourists. El Salvador is an urbanised nation where the official language is Spanish. Indian citizens travelling to this country do not need a visa.
Visa: Visa on Arrival
Conditions:Tourists can apply for Visa at their arrival and can obtain a tourist card with three months validity.
Requirements:
Valid passport for at least six months validity
An application form that's completed and signed
Two passports sized photographs
Copy of return ticket and itinerary
Proof of sufficient funds for stay
13. Singapore - Experience One of The World's Best Cities

Representing the spirit of modern Asia, Singapore is a small and progressive island-nation. It is both a city and a country located in Southeast Asia. In Singapore, one can witness the vibrant fusion of cultures, ethnicity, communities and most importantly, people. The place is a complete package full of excitement, surprises and charm, especially for the first time visitors.
Visa: E-Visa
Conditions: Indian Nationals with a passport can apply for Singapore tourist visa that allows a stay for a maximum of 30 days. They need to have a Visa before their arrival.
Requirements:
6-month valid passport with a minimum of two blank pages.
Duly filled visa application and form
Confirmed return tickets
Two recent passport size photographs
A covering letter with details of traveller.
Sufficient funds for stay - Original Bank statements.
14. Turkey - A Eurasian Dream Holiday

Settled on the border of Asia and Europe, Turkey is an archive of Islamic Middle East impact and the influence of Christian European West. Turkey at present represents a modern and westernised culture that exists along with its more exotic and esoteric side hidden from the outside world. Explore the dual sides of the country with the natural panoramic landscape, historic places, fertile valleys, huge mountain ranges, rugged coastline and quaint villages. The capital city of Istanbul is the heartbeat of the country buzzing with cafes, bustling bazaars, the aroma of spices, enchanting belly dancers, nightclubs and hammams.
Visa: E-Visa
Conditions:Indians can apply for E-visa if they are passport holders with a valid visa or resident permit from UK/US/Schengen/Ireland states.
Requirements:
A 6-month valid passport and other travel documents
Return ticket
Booking details of the stay
Sufficient funds at least USD 50 per day.
15. Sri Lanka - Adventure, Nature and Lots to Explore

Sri Lanka is a land of ancient ruins and religious relics, palm-fringed beaches and colourful reefs, balmy rainforests and local legends. Southern India meets Buddhist Asia.
Visa: E-Visa
Conditions:You can get a tourist visa for a short stay in Srilanka. It is generally issued for a maximum period of 30 days.
Requirements:
A passport that is valid for a minimum period of 6 months.
Airside transit and exit from Srilanka.
Travel Documents
Proof of sufficient funds for stay
Booking details of the stay
16. Oman - An Arabian Dream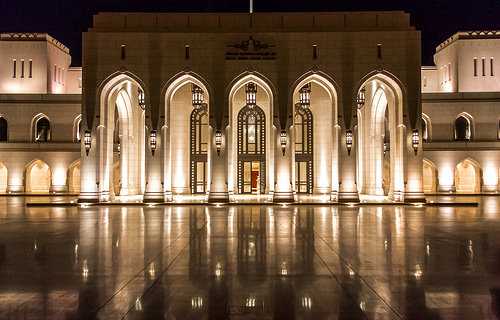 Oman is an Arab country located on the southeastern coast of the Arabian Peninsula. Though there is no diversity in religion here, you will find a variety of tranquil landscapes and sceneries. The beauty of beaches, the history and intricate designs of forts, the lush green mountains, unique wildlife and endless deserts will give you a shot in the arm. You will find local bazaars or souks thrust with handicrafts and the most famous item of Oman-frankincense. Cleanliness along with strict laws will blow away your mind. Kind-hearted, helpful and law-abiding people add up to make this country a must-visit place.
Visa: Visa on arrival
Conditions: Visa will be provided on Arrival to Indian Nationals. Oman Visa will be granted to those who reside in or hold an entry to US/ UK/ Canada/ Australia/ Japan or any of Schengen nations. Oman Tourism has also granted an exemption to the spouse/children of the Visa holder who can avail the visa if they are accompanying the visa holder even if they don't hold a visa to any of the above-mentioned countries.
Requirements:
A 6 months valid passport
A confirmed ticket and hotel accommodation
A scanned copy of a coloured photograph
Scanned visa copy
As an Indian national, one has visa-free access to around 59 countries, thus granting one a lot of freedom to travel and see the world. Some of the most beautiful and culturally different visa-free countries for Indians have been mentioned above which are worth adding to your bucket list.