Does your idea of a vacation involve underwater escape in search of diverse marine life? You don't have to fly to a Pacific island for that because it's right here in
Dubai
! One of the top destinations for tourism, this millennial city has everything from desert to beaches. A new thing to add to your bucket list is Snorkeling in Dubai!
Snorkeling is a fun and relatively easy way to witness the incredible world within the ocean, and we've come up with the most impressive list of places to try snorkeling in Dubai.
1. Atlantis, The Palm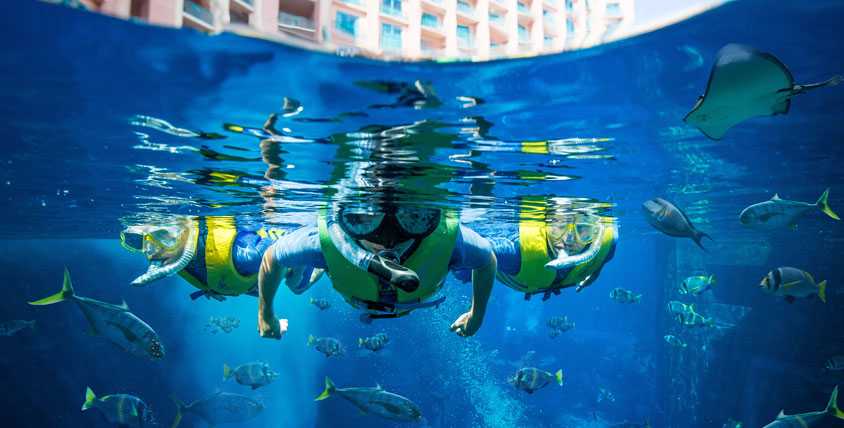 Atlantis - The Palm is the ultimate experience for an underwater adventure. Built as an ocean-themed resort for tourists, it is so majestic that you can't get your eyes off it. There are several activities planned for families, couples and friends. One of them is the 'Ultimate Snorkel' where you can experience marine life with the whole family by your side. This activity doesn't require pre-training so children as young as six-year-olds can be a part of it.
Highlights:
Snorkeling equipment, wetsuit and towel will be provided upon arrival.
You should wear swimwear under your clothes.
An adult must accompany children under the age of 16.
Taking videos and photographs are permitted.
Address: Atlantis, The Palm, Crescent Road, The Palm, Dubai
Timings: 10:00 AM – 10:00 PM
Website: atlantisthepalm.com
Price: AED 280 – AED 355 (per person)
2. Al Boom Diving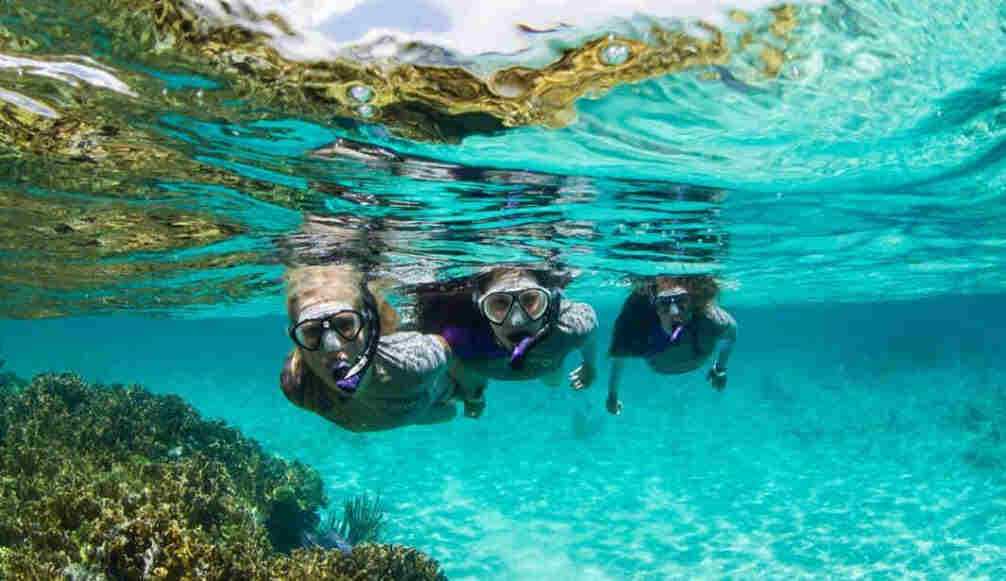 Established in Dubai in 1995, Al Boom quickly became the leading diving and water sports specialist in UAE. They have a lot of beginner diving courses as well as they take tourists for snorkeling trips to nearby islands. Apart from arranging tours, they have a full-fledged online sale of gear. The products range from snorkeling to scuba diving, and you can also buy a pair for swimming.
Snorkeling Sites:
Dibba Rock, Martini Rock, Sharm Rocks, Lima Rock
Highlights:
Full rental gear is provided in the package.
Light snacks and drinks are available on the boat
Minimum age is five years, which might increase depending upon the level of difficulty.
Address: Al Boom Dive Center,Villa 254, 33rd Street, Al Wasl Road, Jumeirah Dubai
Timings: 9:30 AM – 3:00 PM
Website: alboomdiving.com
Price: AED 250 - AED 330 (per person)
3. Dubai Aquarium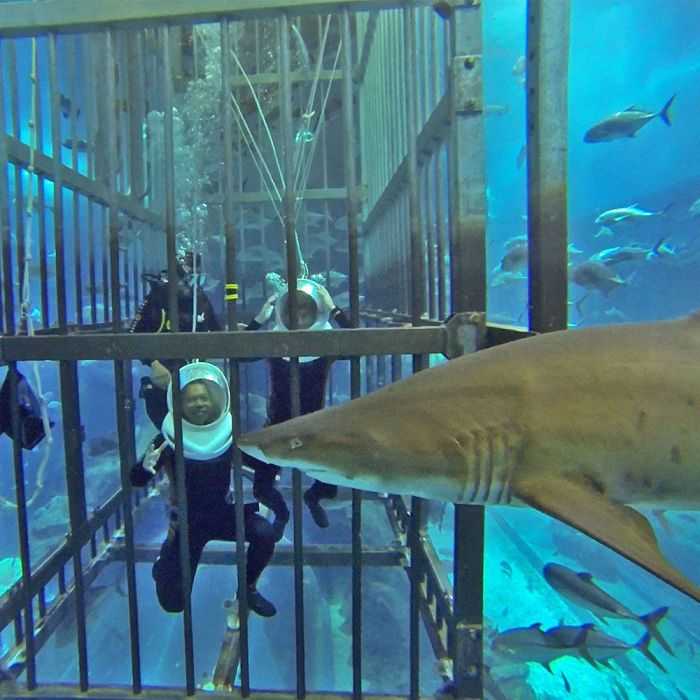 If you're scared of the free ocean, then you have a chance to snorkel in an enclosed space in Dubai Aquarium! Snorkeling in Dubai brings you an underwater extravaganza with a unique activity called 'Cage Snorkeling'. This idea lets you have close encounters with 70 different species of the ocean while you're inside a safe cage, so the thrill remains! You might as well get lucky and have an encounter with one of 300 sharks in the aquarium.
Highlights:
You're put into a cage with secure setting inside the aquarium.
They provide snorkeling gear.
Minimum age to go for cage snorkeling is eight years.
It's a family-friendly activity so all members can be a part of it together. (Maximum 4 people at once)
Address: Dubai Aquarium & Underwater Zoo, The Dubai Mall, Doha Street. Off 1st Interchange - Sheikh Zayed Road, Dubai
Timings: 10:00 AM – 12:00 AM
Website: thedubaiaquarium.com
Price: AED 370 (per person)
4. Nemo Diving Centre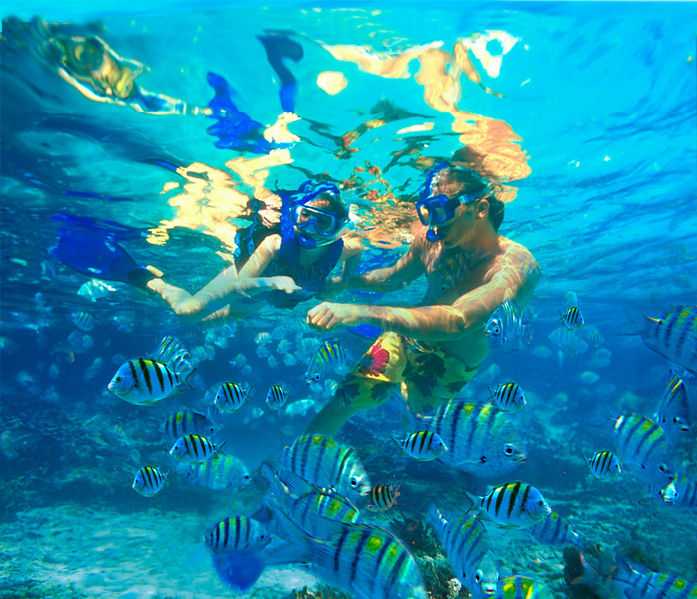 Nemo Diving Centre offers one of the best snorkeling and scuba diving services in Dubai. Situated in a prime area of the city, it attracts many tourists for underwater activities. The price ranges depending upon the site and how far it is from your location. They also have specialised PADI open water diving courses from absolute beginners to professionals, so maybe you can try scuba diving after snorkeling!
Snorkeling Sites:
Dibba Rock, Sharm Rock,
Snoopy Island
Highlights:
The cost of transportation is an additional AED 100 per person.
The cost includes full rental gear and a delicious BBQ lunch.
Nemo Diving Center ensures safety and quality of the gear.
All of the snorkeling locations have abundant marine life, and you'll have encounters with clownfish, pufferfish, squids, turtles, stingrays and much more.
Address: Beach of Dukes Hotel, Dubai
Timings: 8:00 AM – 6:00 PM
Website: nemodivingcentre.com
Price: AED 250 (per person)
5. Musandam Dibba Snorkeling
One of the major spots for snorkeling in Dubai is the Musandam Dibba in the Gulf of
Oman
that is a must if you wish to go on an underwater expedition. Most of the trips to and fro from the Gulf of Oman are made in Dhow boat, that is a wooden boat and Dubai's speciality. Musandam offers the view of the bustling city and gives you a chance to dive in crystal clear blue water of the Arabian sea.
Highlights:
The cost of the one day tour includes rental snorkeling gear.
Some tour companies also offer buffet lunch and swimwear.
Pick up and drop facility is provided and included in the cost of the tour.
The duration of the whole activity is around 10 hours, including travelling time.
Location: Strait of Hormuz
Price: AED 300 - AED 350 (per person)
Snorkeling Inclusions
All tour operators provide you with full rental snorkeling gear which is included in the cost of the tour or activity.
You get a certified instructor who is qualified to teach you the basics of snorkeling.
At any point of time if you feel uneasy, go to the instructor at once.
Most of the tour operators include the transportation cost (if any) but make sure to enquire about it beforehand.
For snorkeling sites that are away from the central city of Dubai, tour operators provide lunch or snacks facility along with the snorkeling package.
Otherwise, they have options to choose lunch at an additional cost.
Snorkeling Gear Basics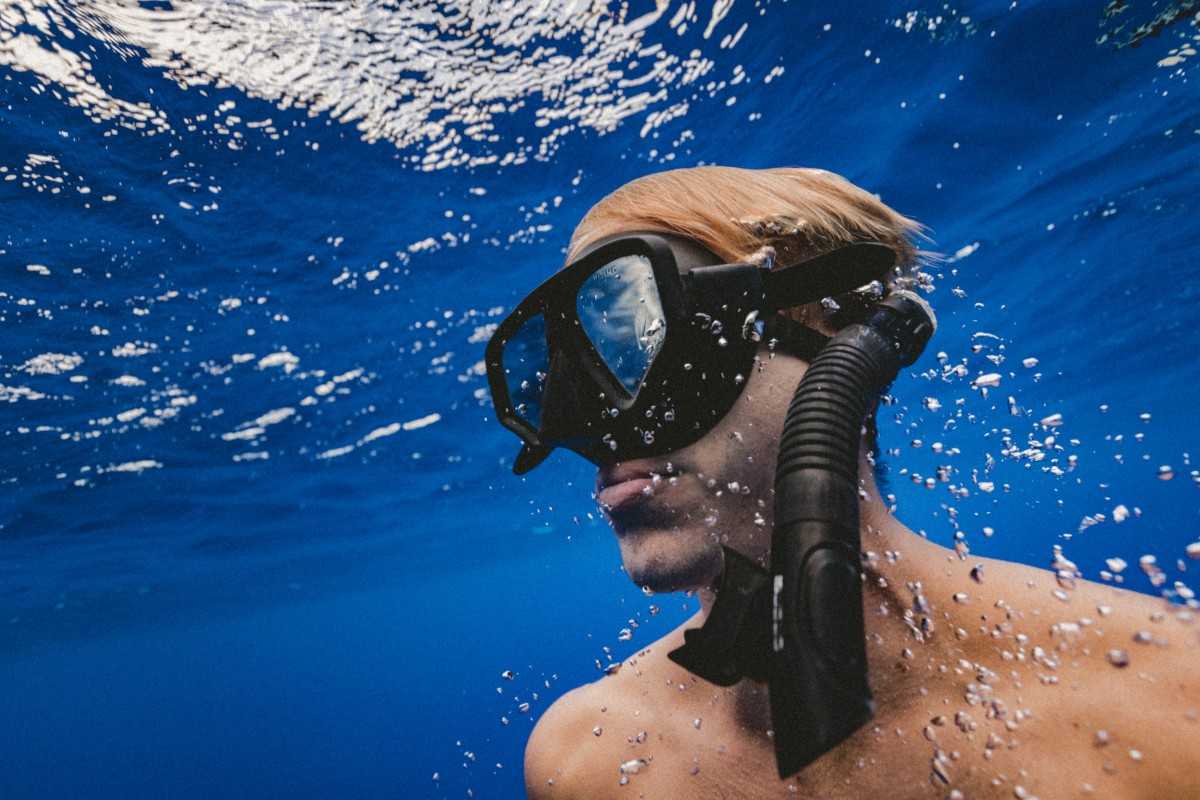 Mask: Getting the perfect mask for your face is essential as it will make or break your snorkeling experience.
Snorkel: Snorkel is a plastic tube that helps you breathe underwater.
Fins: Fins ease in your movement inside the water and help you swim fast. Renting fins is the best option if you're trying snorkeling for the first time. Don't kick around much when you have your fins as that might damage the corals.
Rash Guard: To protect yourself from continuous exposed UV light underwater, buy a rash guard. It is like a piece of clothing that you wear above your swimwear to protect your skin from sunburn and abrasion.
Dos and Don'ts for Beginner Snorkelers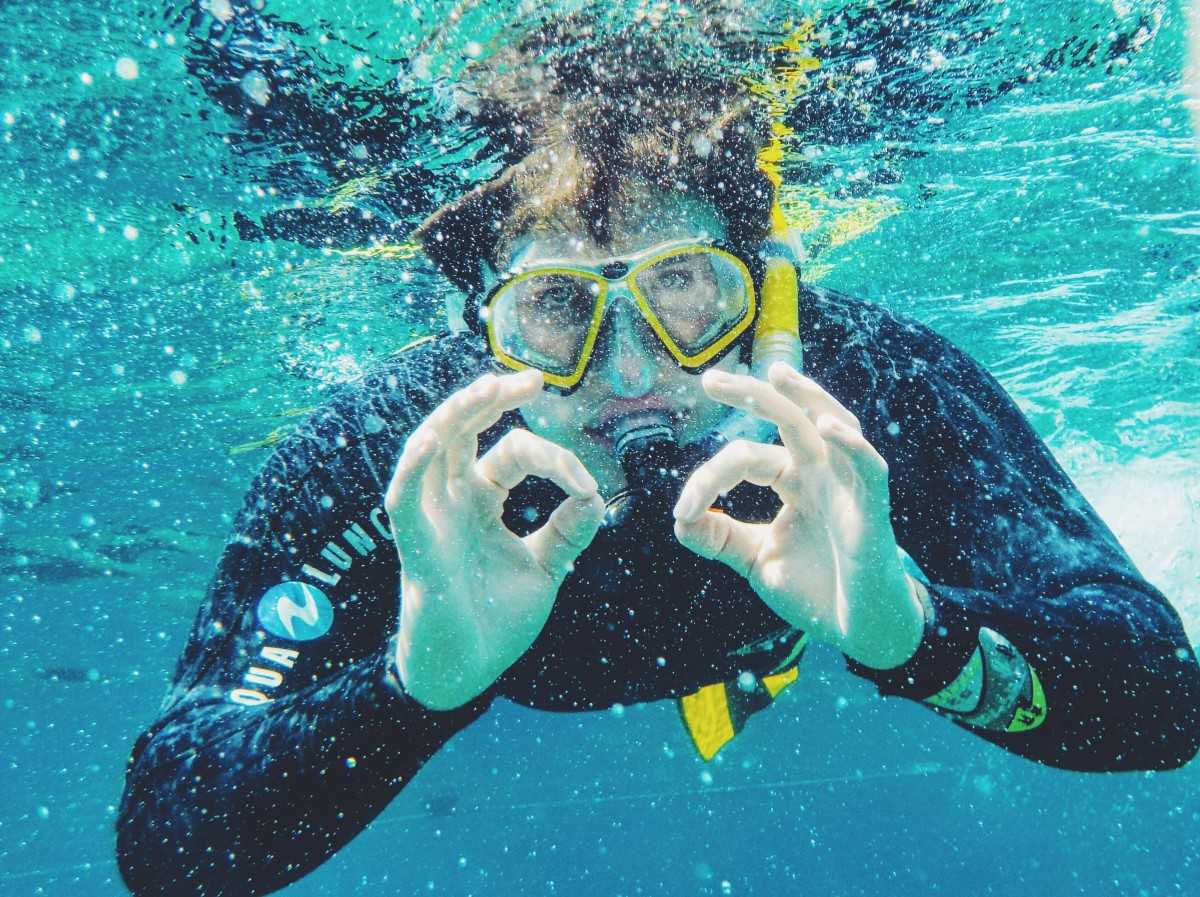 Wear your mask properly. Make sure it fits your face and snorkel equipment is working. It should be adequately sealed, and you can adjust the strap to loosen or tighten the mask.
You should always practice your breathing with the equipment. You may panic the first few times, but breathing exercises will help you get comfortable. Try breathing in and out before you go for the dive.
Pay attention to the instructor and follow all instructions as told during the practice sessions.
One of the earliest lessons at snorkeling is defogging. Instructors teach you how to defog so that you can see everything in the ocean below. In case of any emergency during snorkeling, rush to the instructor. Do not try to adjust the mask in between the dive as it may cause leakage.
So the next time you plan a vacation to Dubai, don't forget to pack a pair of swimwear because it's to unravel the mysteries of the ocean!