Famous for its pleasant weather and IT hubs,
Bangalore
also attracts quite a lot of attention for a very unusual reason. There are a few
places
in the city, known for their haunted stories and one of them is Kempegowda International Airport.
The Dark Secret Behind An Innocent Structure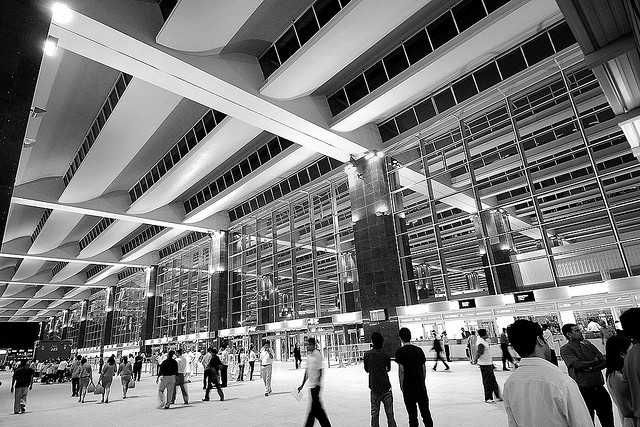 Housed in state-of-the-art architectural design, and well-connected to other major airports in and outside the country, Bangalore's Kempegowda International Airport is said to hold a dark secret.
Noted Testimonials
The airport became a hot topic when pilots reported seeing a lady in white walking around the runway. Eventually, the ground staff also claimed to have seen the lady in the cargo section of BIAL. She would disappear whenever someone approached her.
Detected Infrared Rays

Infrared rays were used to check for any strange activity in these areas and the presence of some ghostly energy was detected. People also claim to have witnessed many other headless ghosts near the airport escalators.
Such ghost stories have definitely added the spooky vibes to the busy airport. Would you be daring enough to take a late-night flight at Kempegowda International Airport? Have you ever taken a late-night flight from this haunted airport? Have you witnessed any strange occurrences? Let us know in the comments below!