Known for its rich cultural background, the beauty of Singapore is not something unheard of; however, most of the people are unaware of the dark past associated with Singapore. There have been several events in history like World War II and the Japanese Massacre, along with a few tragic incidents, that have left parts of Singapore in dark spots, blindfolded for the human eyes to witness.

Here are 20 most haunted places in Singapore:
1. National Museum of Singapore - Haunted by Ghost of Former Director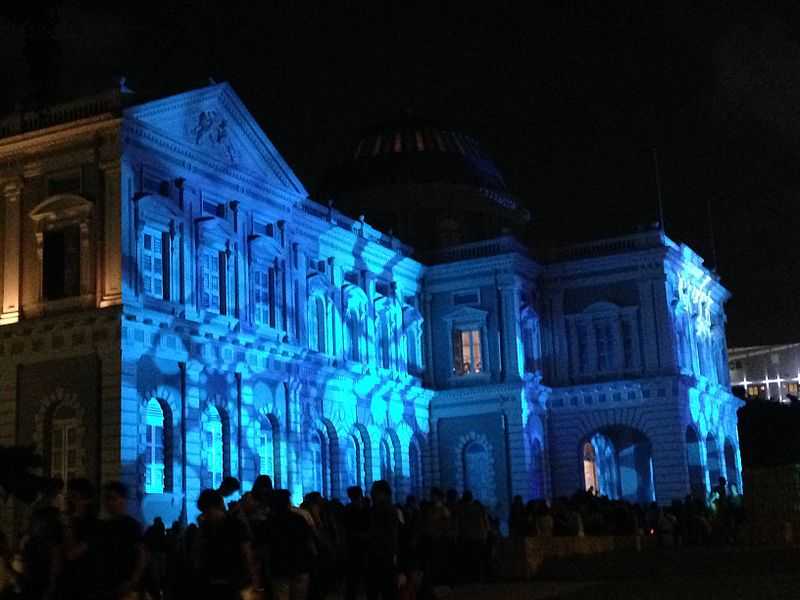 Built in 1882, National Museum of Singapore is a notorious museum believed to be haunted by a former museum director, Carl Alexander Gibson Hill who committed suicide here years ago. People, as well as the museum staff, have reportedly encountered his wandering spirit in the museum. Standing at the corner of the museum room is a beautiful Victorian style spiral staircase flanked by two huge windows. It is famed for eerie sightings and has currently been sealed off from the public.

Testimonies
People, as well as museum staff, have claimed to encounter the ghost of Carl Alexander Gibson Hill. There have been sightings of a priest like figure. Visitors have claimed that they felt a force tripping them over and stopping them from climbing the haunted spiral staircase. Cleaners in the museum have also felt a similar force while they tried to clean the area as if someone in there does not wish to be disturbed. This is why they do not clean frequently and do it only twice in a week or so.

2. Kubur Kassim - The Haunted Cemetery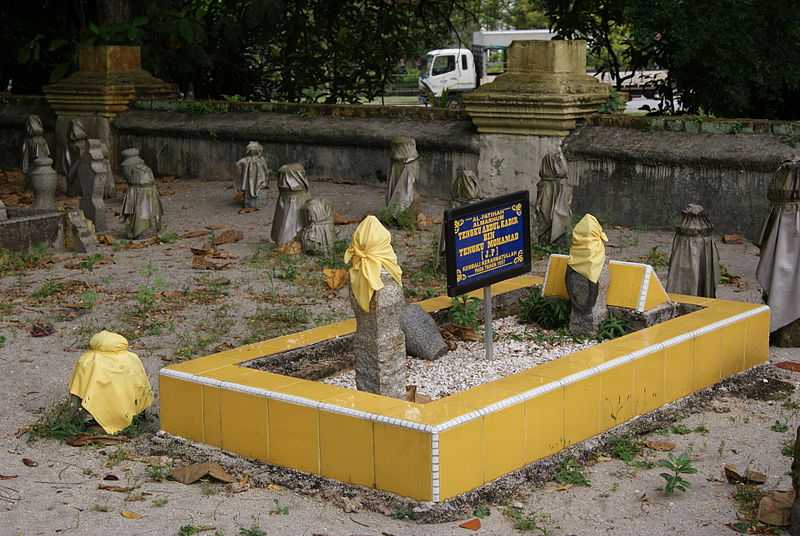 Featuring in the haunted places of Singapore is the Kubur Kassim cemetery established in the 1920s along Siglap Road. The cemetery has tombs dedicated to Orang Bunian which are depicted as supernatural human-like beings from a parallel dimension in the Malay folklore. The Orang Bunian are believed to be supernatural beings who chose to be buried here because they wanted to be close to their religious teacher who was buried here too. It is also believed that a Pontianak resides in the cemetery, which was also the inspiration for a Malay classic film Pontianak. There have been real Pontianak sightings in the area.

Testimonies
People who have been left alone inside the compound of the mosque that lies within the cemetery have reported of repeated knocking from the burial area as if the dead were knocking on his coffin lid.

3. Woodneuk House - Straight Out of Horror Movie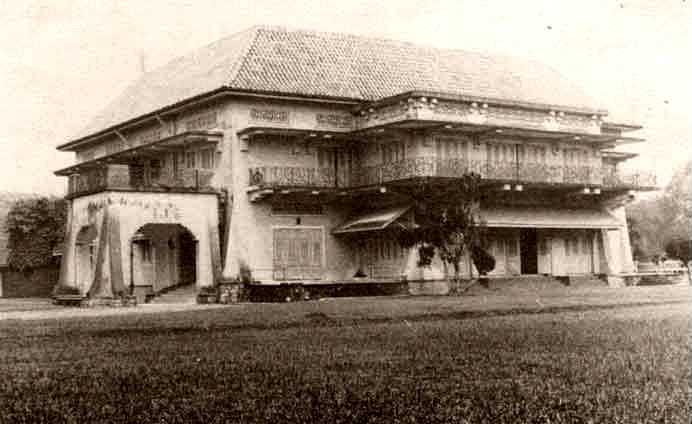 Abandoned in the wilderness is the haunted house of Istana Woodneuk, a two-storey 19th-century old palace, clad with vegetation. The mansion, ravaged by time now, once belonged to Sultan Abu Bakar of Johor. It is a magnificent haunting mansion straight out of a horror movie that is sure to tingle one's ghost senses. A lot of creepy sightings have taken place here and one must tread carefully while visiting the mansion.

Testimonies
People have reported random shadows, spirits, poltergeists and even phantom scents. A report by a man suggests that there were ghosts in the mansion - a British man and Asian servants holding glasses of wine as if in a ghost party.

4. Neo Tiew Estate - The Abandoned Ruin
Flipping through the pages of the haunted places in Singapore, one cannot miss out on the creepiness that is the abandoned Neo Tiew Estate. Named after the business who helped in developing the Lim Chu Kang area in the 20th century, this is a 3-storey mansion along with a wet market and a playground. The fear quotient lies more in the look of the building than the story, so even though the area is restricted now, one can get the creeps by seeing it from afar. A gambler once prayed to the king of banana trees to win a lottery. He put seven pins on the tree in order to threaten it and when it worked, he took the cash and ran away, leaving the pins inside. The banana tree died, but the spirit of the king has been lingering on the tree for years now.

Belief
It is said to be haunted by a Pontianak which are supernatural beings featured in Malay folklore. It is a spirit of a banana tree, who has been trapped there for years. Residents of the Lim Chu Kung area have witnessed Pontianak and female banana tree spirits outside the apartment windows hunting for people to devour them. A taxi driver claimed that a woman took a ride to Lim Chu Kung cemetery and upon reaching the destination counted 'hell notes' for the final payment.

5. Syonan Jinja - Japanese Shinto Shrine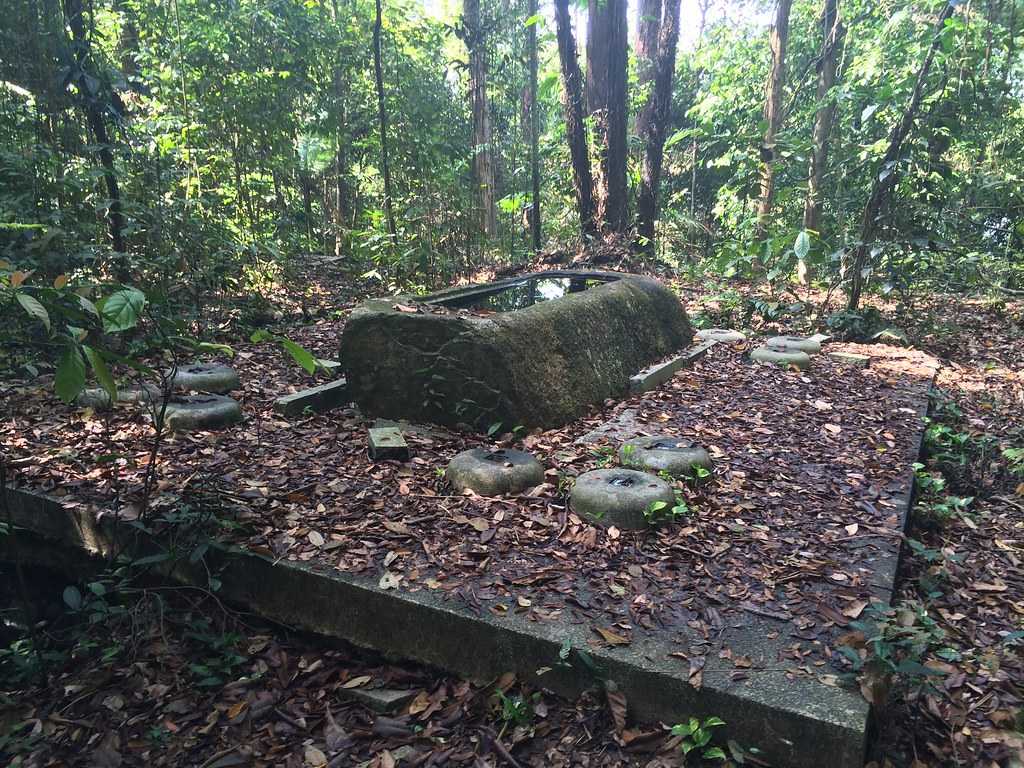 Syonan Jinja ruins is another haunted place in Singapore, abandoned in the dense jungle of the MacRitchie Catchment area. The ruins date back to World War II when it was built by the British and Australian POWs to honour the Japanese martyrs who fought in the invasion of Singapore. Syonan Jinja was basically a temple with no walls, standing on a stone platform with few steps and resting on wooden pillars. The temple was set to fire post-war and only the ruins remain today, making it feature among the haunted places in Singapore. It is believed that the ruins are haunted by the spirits of those Japanese soldiers who committed mass suicide by cutting off their bellies to protect and defend the sanctity of the shrine.

Testimonies
Except for the traces of stone ruins, a secret tunnel was found underneath the fountain by some unknown people with an unknown purpose.

6. Bishan MRT - The Haunted MRT Station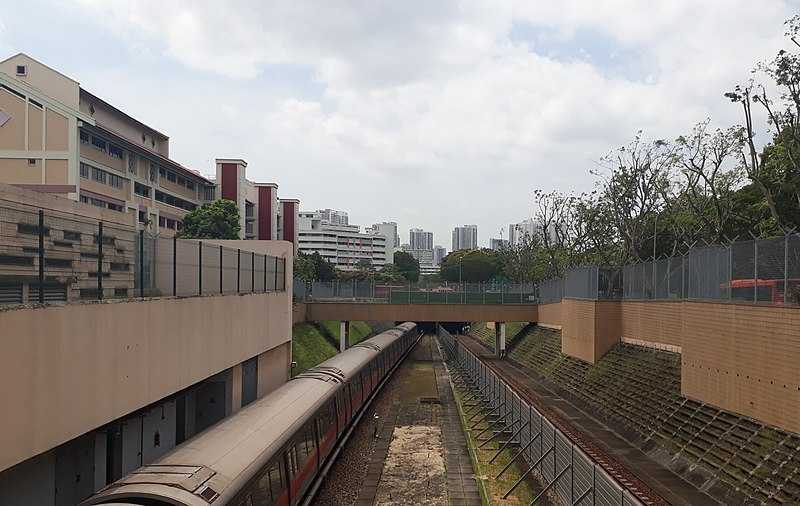 Bishan MRT has found its place in the list of haunted places in Singapore owing to the reports of it being haunted at night by headless creatures, phantom passengers and cheeky ghosts targeting young women. Another haunting aspect of the MRT is that it sits on the former Pek San Teng cemetery.

Testimonies
People have heard footsteps of someone walking on the roof of the train. Some staff of SMRT have experienced unusual difficulties upon reaching the station. The maintenance staff working in the night shifts have reported sightings of coffin bearers in the tunnels between Bishan and Novena MRT. Ever since the station was in service in November 1987, passengers reported encounters with headless beings and some ghostly figures wandering around the station aimlessly. Reports suggest that the phantom passengers do not cast any reflections on the windows.
7. Bedok Reservoir: The Suicide Spot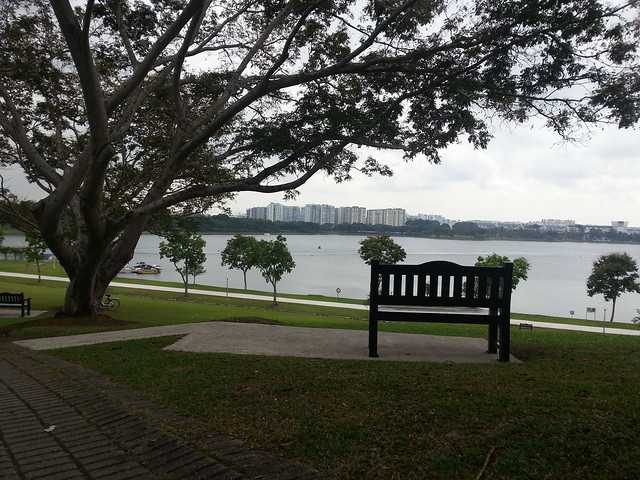 The stories of Bedok Reservoir is bound to give you a spine chilling experience, just by reading about it. This infamous reservoir has gained quite some popularity in the past decade as a famous 'suicide spot'. One of the scariest stories related to this place is that of a helpless woman who committed suicide with her son. Her infidel husband had a mistress, which left her shattered. She is said to have jumped off the building along with her son after writing "It's not over, darling" on the wall with her blood. Later, her husband moved in with his mistress and had a son. Everything went fine for the next few years until their son complained of being bullied by his 'kor kor' or 'older brother'. However, it was thought of as mere imagination, until his son jumped off the building with his arms wide open.
Testimonies
Joggers have shared anecdotes of sudden sounds of snivelling, in nooks and corners of the area, while jogging. There have also been instances where people suffered from injuries all over their bodies, mysteriously, after falling into the lake while kayaking. Not just that, a few years ago, there was a mysterious fire breakout near the reservoir, out of nowhere.
Positive Measures
A spiritual ceremony was conducted to eradicate all negative energy near the Bedok Reservoir. This place undoubtedly tops the list of the most haunted places in Singapore, and after hearing one of the many stories related to Bedok, you would agree.
8. Old Changi Hospital - The Tortured Zone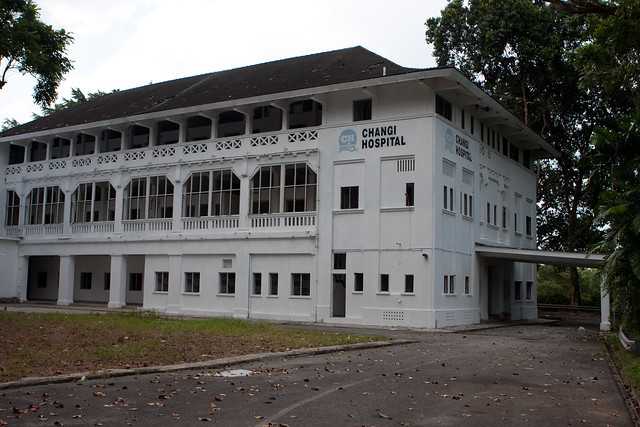 Built in the 1930s, the Old Changi Hospital is considered to another of Singapore's most haunted places. Especially the corridors are said to be haunted by the departed spirits. Old Changi Hospital served as an Army Hospital before it was invaded by the Japanese in 1942 and was used as a torture camp during World War II, rather than to treat the wounded. The long-abandoned buildings are now said to be full of spirits of the dead soldiers who were brutally tortured to death by the Japanese.
Testimonies
There have been several reports of shadows wandering here and there, fading in and out of sight and loud unexplained screams are often heard, coming from the halls of this old hospital.
9. Amber Beacon Tower - Story of a Girl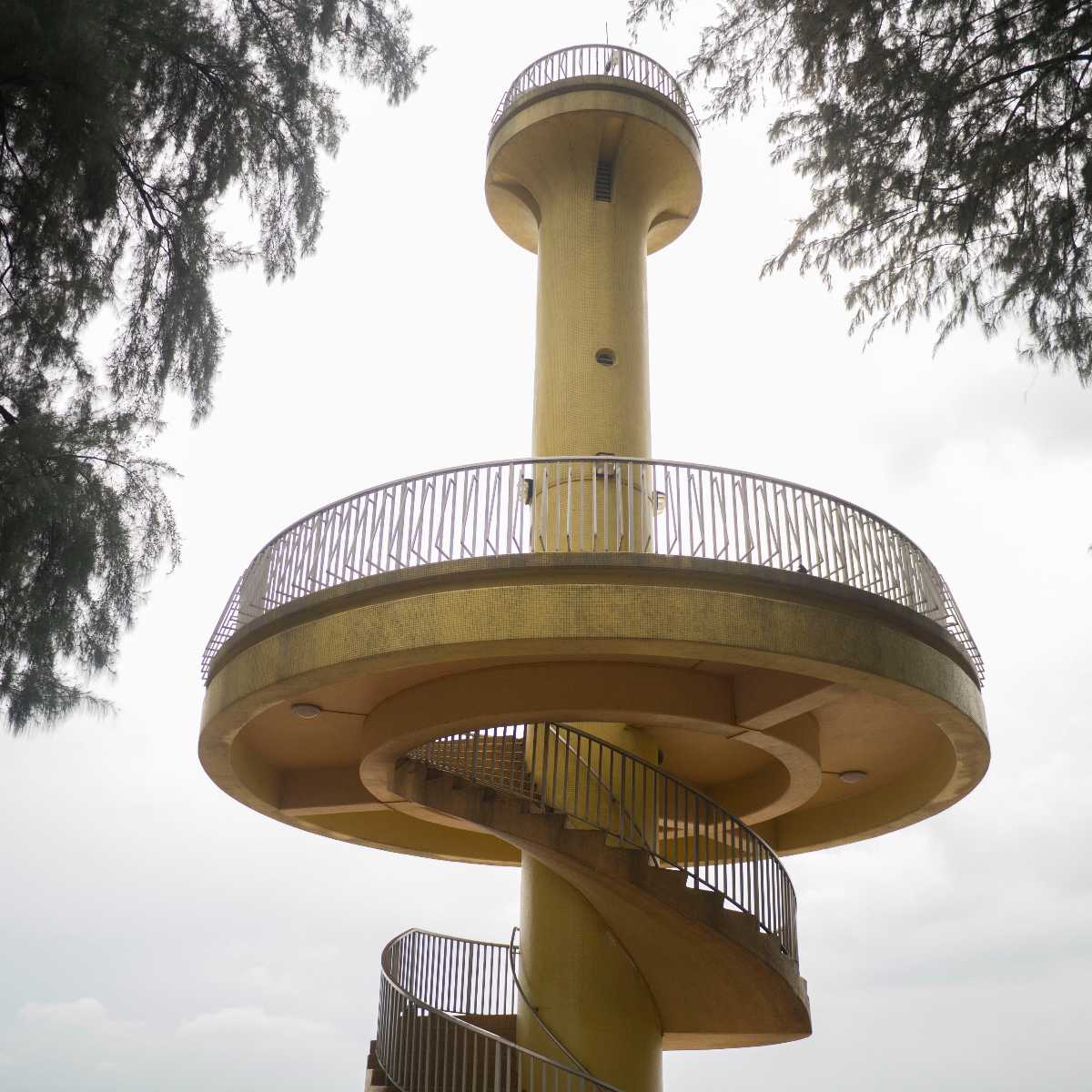 Amber Beacon Tower, a yellow mushroom-shaped tower is located in East Coast Park, which happens to be one of Singapore's most visited leisure spots. This spot, however, has a grim story to tell. The tower is believed to be possessed by the spirit of a young girl, who was raped and left to die. This story dates back years ago, when a couple, casually chatting on the stairs of the tower, was attacked by a group of local thugs. The girl was brutally raped and then eventually left to die, while her partner was knocked unconscious. The assaulters were never arrested but the place seems to be haunted ever since.

Testimonies
Frequent visitors might be aware that this place is more than just its striking yellow presence. Paranormal experts have confirmed that this does house the spirit of a young girl who is supposedly the same girl, who was raped years back. Despite the heartbreaking story behind the wandering soul in the tower, this place is bound to send chills down your spine and is one of the most haunted places in Singapore.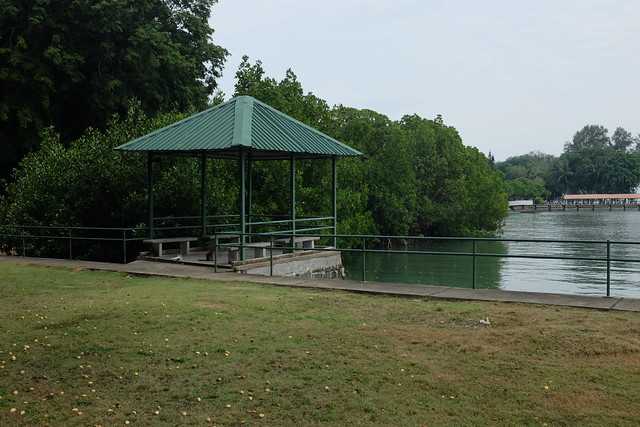 St. John's Island is a famous getaway destination for most of the Singaporean locals. However, very few are aware of the gruesome history associated with this island. St, John's Island was an island of isolation, where all the diseased would be sent, to avoid spreading of the virus. However, during the Japanese occupation, the Imperial Army took over the island and used it to house Prisoners of War (POWs). A giant chessboard was built in the middle of the island and legend has it that the Japanese captors played "live chess" using the POWs. Every defeated human "piece" would be beheaded on the spot.

Testimonies
There have been several reports of loud cries and screams after dawn, and several apparitions appear here and there and vanish. While this place is bound to give you a spine-tingling experience, it is also a reminder of one of the cruellest and inhumane behaviours of the captors towards the POWs.

11. Tanglin Hill Brunei Hostel - A School Story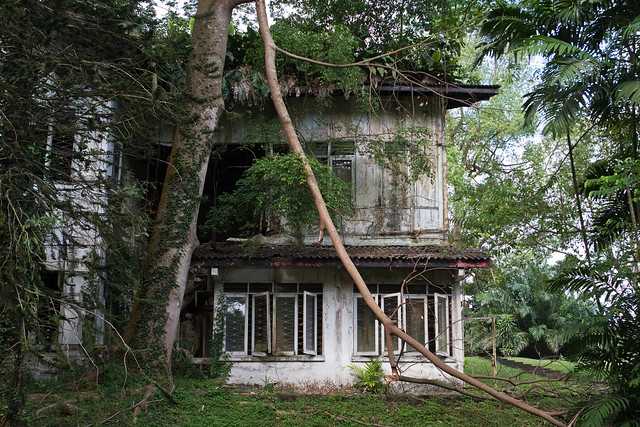 The dilapidated Tanglin Hill Brunei hostel was built in the early fifties for Bruneian students. Due to lack of maintenance, this hostel looks like a typical abandoned building, and some people claim to have an eerie feeling the moment they step near the building. Since Brunei lacked a proper education system, the Government decided to send a few of their brightest students to Singapore to study. By the eighties, Brunei had developed its own secondary schools and thus, the Government finally decided to stop sending their students and thus shut the hostel permanently in 1983 and this hostel was left abandoned ever since.
Testimonies
Explorers have reported strange sightings like someone standing and peeking from behind the doors, but nothing ever turned out to be violent. Although the hostel is comparatively less spooky, it will surely make you feel like you have stepped into some untold mysteries.

12. Haw Par Villa - The 10 Levels of Hell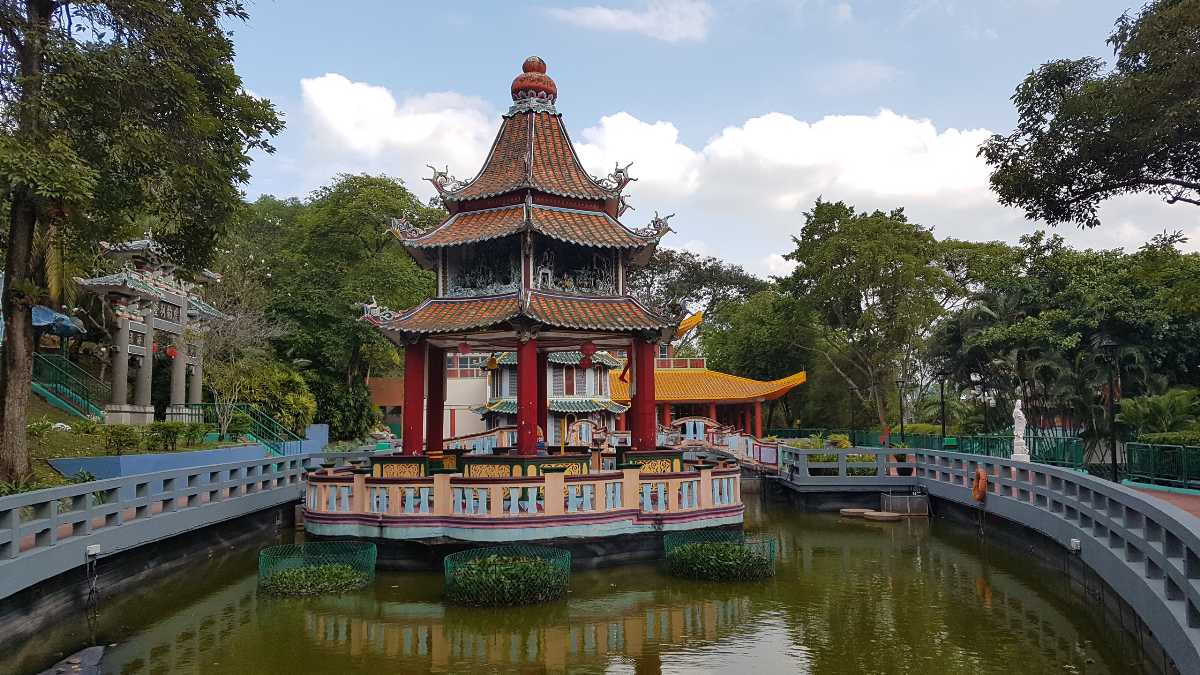 An old theme park, with graphic representations of the Chinese '10 courts of hell' from mythologies, is the first thing that can make a person go weak in the knees, as soon as one steps into this theme park. Formerly known as the Tiger Balm Garden, Haw Par Villa was built to make people aware of Confucianism. A number of attractions were built, the most famous one being the 10 courts of Hell, where visitors would be given a taste of the different levels of hell, each depicting the frightful punishment one would be subjected to in their afterlives for committing crimes. It is believed that the statues in the Haw Par Villa are actual dead humans covered in wax and as rumour has it, that the villa is one of the doors to hell.

Testimonies
The guards have reportedly spoken about how the statues of the park come to life at odd hours. Some tourists also claim to have heard sudden, painful screams, as if someone was being hurt, all coming from the direction of The Tunnel of Hell. No matter how brave one is, people generally avoid this place explicitly, and the eerie vibes from even knowing about this villa make it one of the most haunted places in Singapore. However, if you do want to get the feel of it, admission is free!

13. Woodleigh MRT - Keep Away From Windows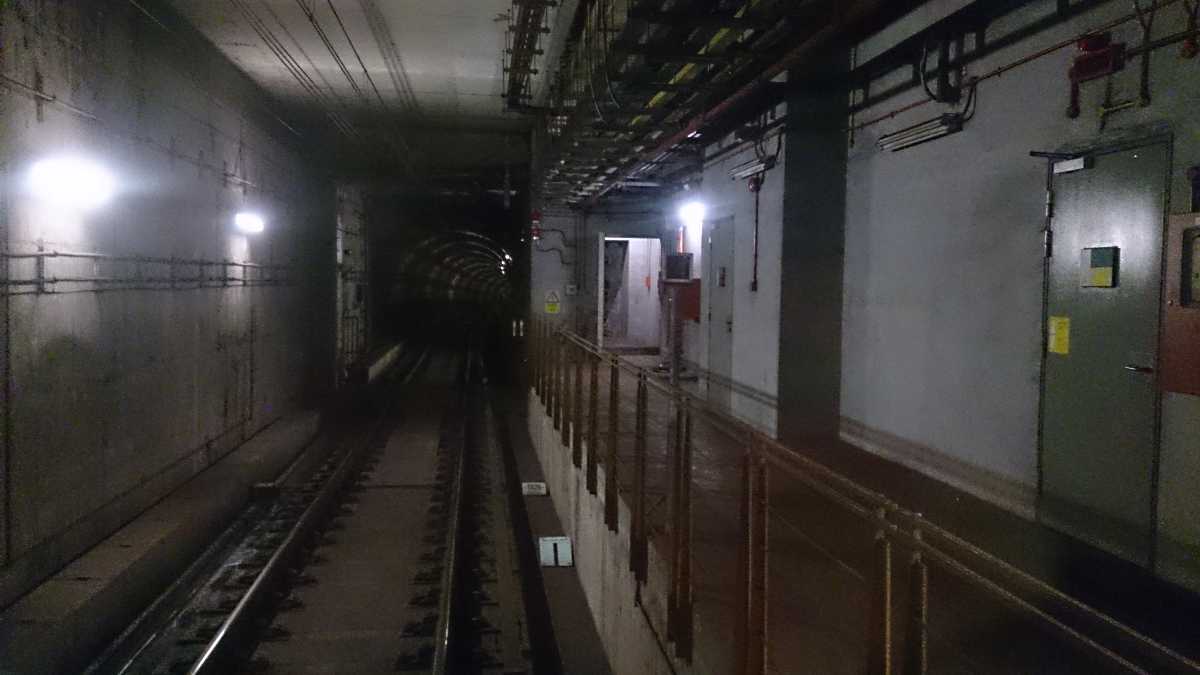 Woodleigh MRT station was built on one of the most significant cemeteries in Singapore: Bidadari. Launched in 1908 this cemetery was used as a burial ground for Roman Catholics, Protestants, Muslims, and Hindus. The last burial ritual in Bidadari was on 31 October 1972, then the cemetery was shut down permanently. The land was left standing for a few decades when in 2001, the Human Development Board of Singapore disinterred more than a lakh graves to build an MRT Station. Even though Woodleigh MRT station was completed in 2003, but it was not operational for a long time, reportedly because it was haunted by spirits who were disturbed during the exhumation.

Testimonies
In the recent past, few workers on-site, as well as MRT commuters, have reportedly witnessed moving shadows, headless bodies and ghostly apparitions in and around the station. Next time you travel by an MRT, make sure you do not stare at the windows!

14. Pasir Ris Tower - The Suicide Tower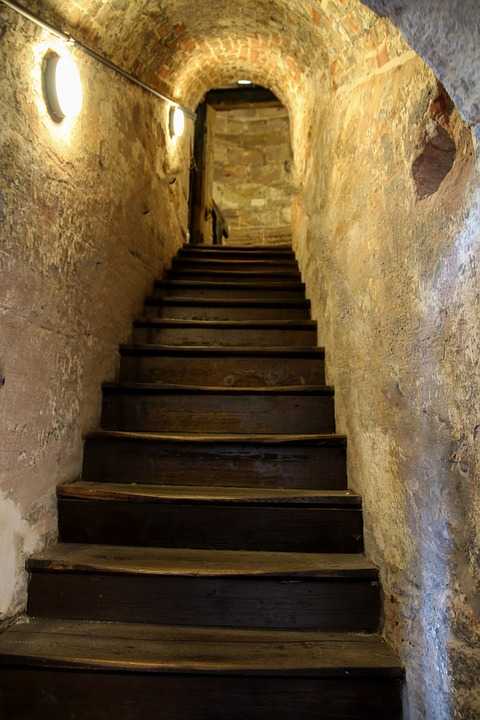 Also referred to as the 'suicide tower' by paranormal experts, this three-storey bird watching tower tells the shocking tale of a 'boy with a spirit-seeing third eye'. According to the locals, a boy is said to have been cycling near the tower, with his friends when he spotted an unusual figure on the top of the tower. When he confided in his friends, they refused to believe him and in order to prove his words; he climbed the stairs of the tower and went to the top. Within seconds he was found lying on the ground in a pool of blood.

Testimonies
Ever since this incident occurred, there have been reports of unusual events and weird noises coming from the tower. Some say that they have seen a young boy dangling his toes sitting on top of the tower while some say that they have heard loud pleas for help. The nerve ratting name given to this tower is indeed true to its name, according to the locals.

15. Pulau Tekong - About Missing People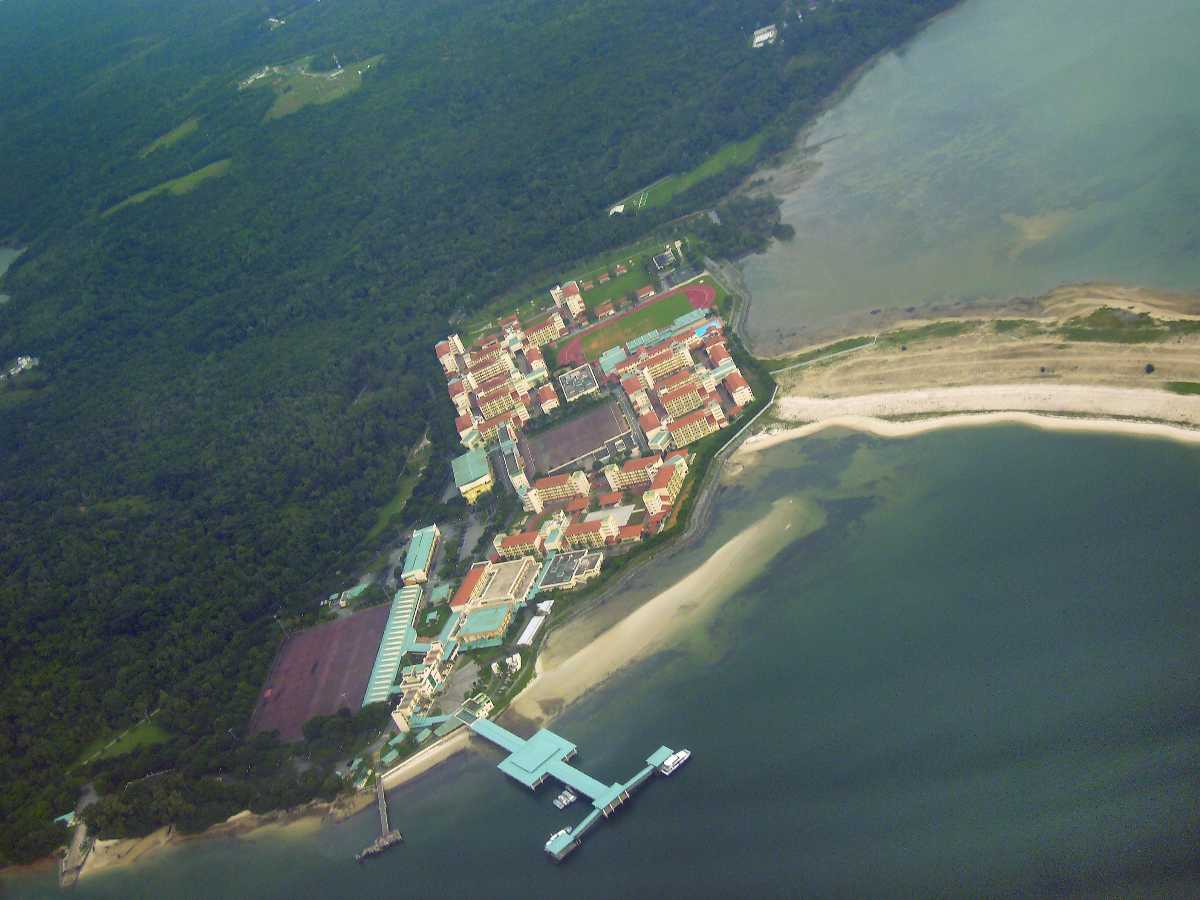 Pulau Tekong is an island used by the Singapore Armed Forces for training purposes. There have been several spine chilling stories about this place, and it is claimed that this place has housed many ghastly experiences and is one of the most haunted places in Singapore. According to reports, Tham Wai's platoon was at the end of a 136-strong contingent and he was reported to be missing as soon as the others returned to the campsite. His body was found the next day, few kilometres away from the camp with all his insides spilt out next to him.

Testimonies
The most frequently told story about Tekong is a puzzling incident that took place years ago. 18-year-old Tham Wai Keong of Charlie Company went for a 16km route march but got separated from his troops and was later found dead. There have been several stories about this place, which continue to haunt people. Some have reportedly heard his voice several times at night, and some say that the bunk beds in the camp start shaking for no reason at all.

16. Bukit Brown Cemetery - A Story About Changed Government Policies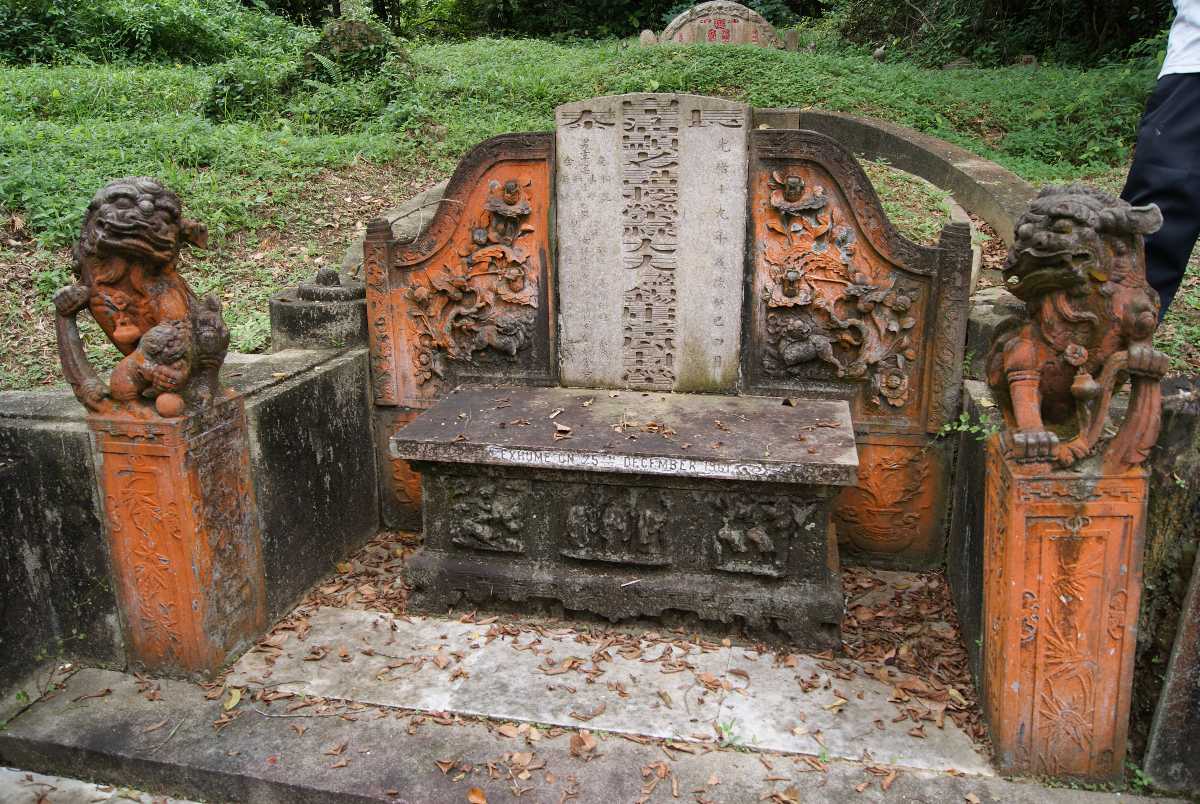 Bukit Brown Cemetery was a Chinese Cemetery first opened in 1922 by the Colonial Rulers. It houses more 100000 tombs, guarded by statues resembling Sikh guards. However, later in 1973, it was no longer used as a cemetery following a new policy that had come up. In 2011, the Government of Singapore wanted to build an eight-lane carriageway along with the cemetery which led to the exhumation of several old graves along the proposed route. The remains of the graves were later shifted to Choa Chu Kang Cemetery. However, the sudden exhumation led to the upheaval of several spirits who continue to haunt till date.

Testimonies
Since then, there have been stories of restless spirits, including an old lady dressed in a red cheongsam, lamenting government decisions which caused disturbances among the tombstones. Paranormal Investigations Paranormal experts once set up a camp to explore the presence of spirits, only to have their fully charged batteries, drain out surprisingly. There have also been reports of evil maniac laughter at odd hours of the night.

17. Choa Chu Kang Cemetry - The Last Open Burial Site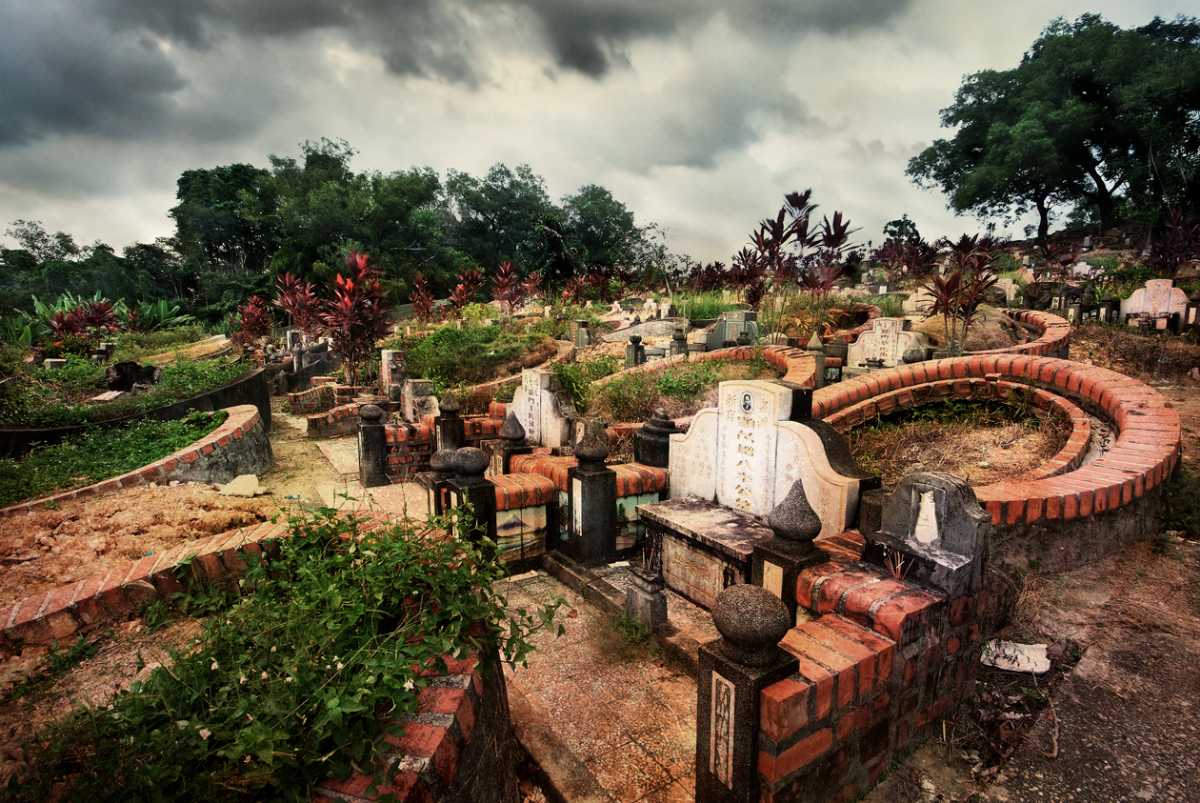 Choa Chu Kang Cemetery is the only Singaporean cemetery which is still open for burials. This cemetery first opened in 1947 and has had its fair share of haunted stories in the past few decades. This is the last open burial site in Singapore and people believe that the souls of the dead continue to haunt this area.

Testimonies
Frequent sightings of apparitions have often been reported by taxi drivers, particularly in the form of passengers, wanting to get a ride to the cemetery especially during odd hours, only to have the passenger disappear the next minute. There have been several other anecdotes shared by the taxi drivers that will surely give you an adrenaline rush, like sightings of women clad in white standing stock-still in the middle on the road during odd hours of the night.

18. Changi Old Beach House - Not Your Usual Getaway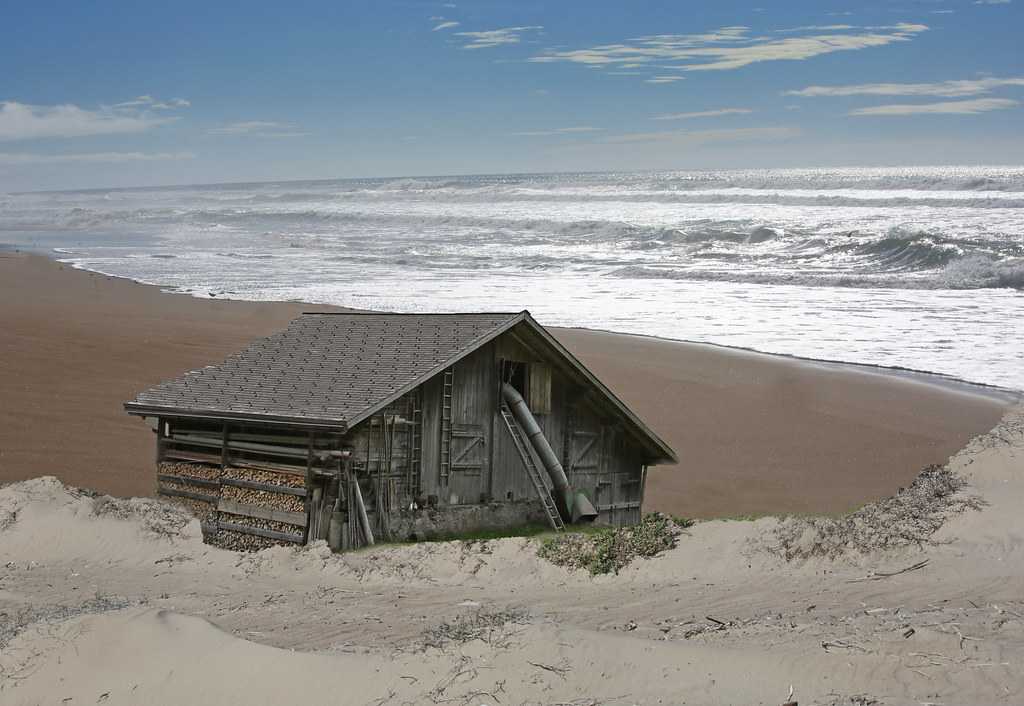 The name might sound like a perfect getaway for some; however, they might be unaware of something eerier coming their way, than just being a pleasant holiday. Changi beach was a commonly used site of the infamous Sook Ching Massacre.

Testimonies
The Changi Old Beach House is claimed to be one of the most haunted places in Singapore, as tourists have reportedly encountered instances of apparitions breathing down their necks and leaving them with scars, a few days later. Some people have also complained about doors opening and shutting continuously, snivelling sounds and even sudden blood stains appearing here and there.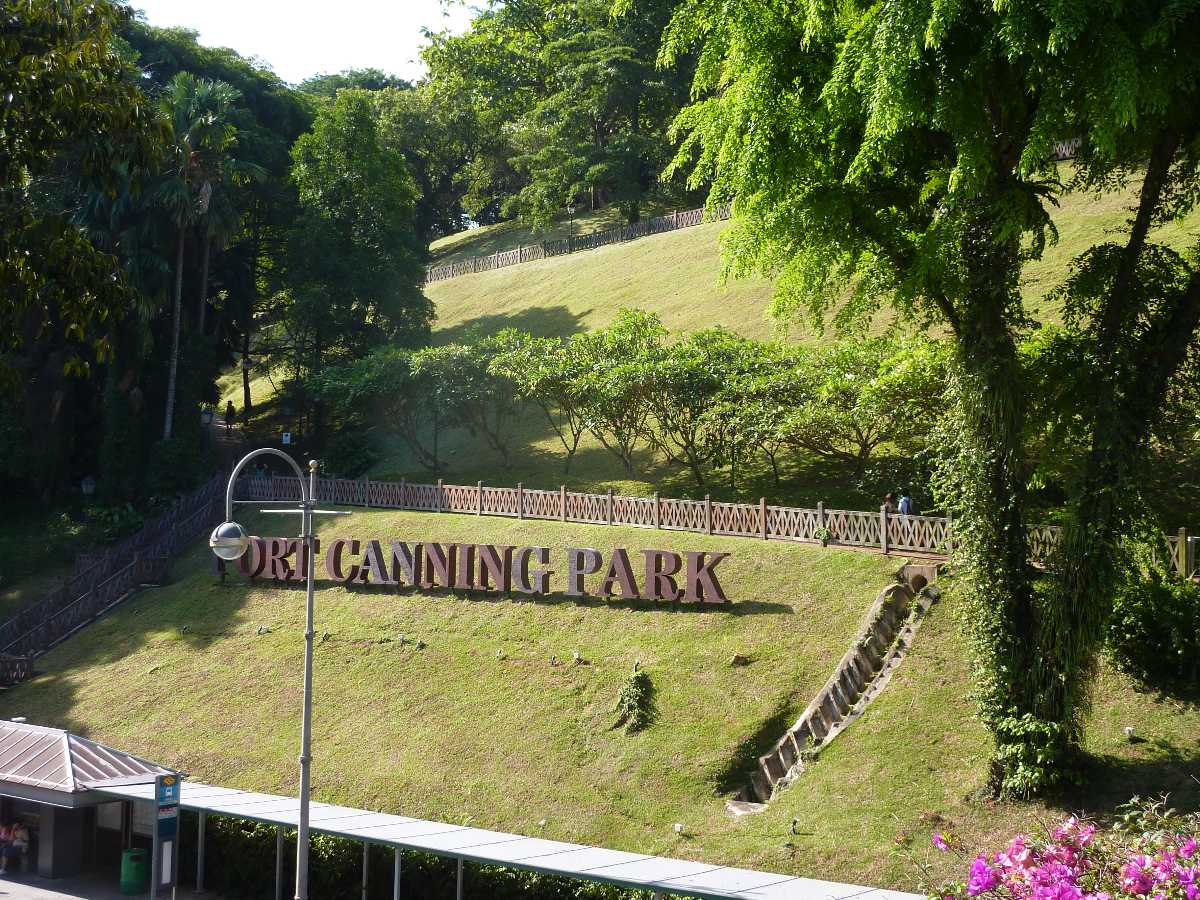 Previously known as the "Forbidden hills", Fort Canning Park is one of Singapore's most significant historical landmarks. Presently, it is surrounded by well-maintained parks and also houses a Christian cemetery on one end of the land. Fort Canning Park was once the residence of the kings of erstwhile Singapura. Legends have it that the 14th-century king of Temasek, Sultan Iskandar Shah once lived here but it was turned into a base of military operations for both the Colonial and later, the Japanese forces.

Testimonies
Joggers who come to Ford Canning Park often, have claimed to have had weird sensations near them as if someone was breathing down their necks. Some have even complained of having a feeling that they were being watched and followed around. Beliefs It is believed that even today, the spirit of Sultan Iskandar Shah still lurks around the Park. Still doesn't sound convincing enough? Visit the place yourself to experience the thrill, if you want to.

20. Sentosa - The Back Island of Death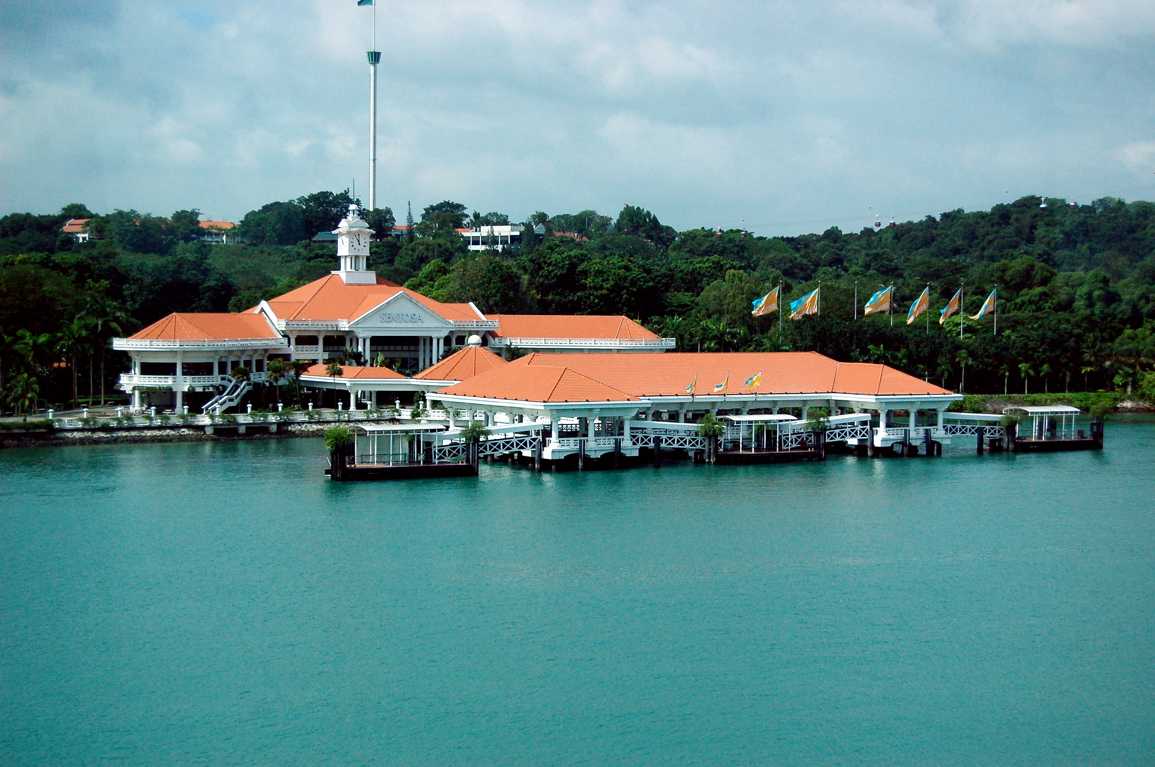 Sentosa will come as a surprise to those who know of Singapore and its famous attractions. Sentosa Island is a top-rated recreational amusement park, only in the size of an island. Many might be unaware of the fact that this place was previously known as Pulau Belakang Mati or "The Back Island of Death. Sentosa was previously known as Pulau Belakang Mati or "The Back Island of Death". Numerous executions have happened in the past, on the beaches of Sentosa, where tourists now soak in the sun.

Testimonies
There have been sightings of apparitions of soldiers at the Old Fort Siloso, haunting some of the spots on the island. Sentosa is indeed a fun spot, as everyone claims it to be. The only difference is that some people are unaware that it counts as a fun spot for spirits as well! So next time you visit Sentosa for a fun time, make sure you do not end up giving the ghosts a fun time.

In case you know of more haunted places, or if you have experienced some paranormal activity yourself or know of haunted stories, please do share in the comments.

P.S.: This article has been compiled by studying various sources online and offline. The author and Holidify.com are not trying to create rumours or defame any place by writing about it.